---
Sorry but ad clicks keep the site going
---
Pork is the candy of meats, sweetness just works so well with it from honey glazed ham to maple bacon it's always so good, so this inspired me to create some honey pork bites, and I wanted to mix it up by introducing garlic to the equation, and the result was beautiful.
What do you need to create these garlic honey glazed pork bites?
The following ingredients will serve 4:
500g of diced pork
Salt and pepper
1 cup honey
4 shakes of chilli flakes
1 table spoon of garlic granules
3 table spoons of olive oil
Sesame seeds
Optional
Salad, Rice, Quinoa or Couscous to serve.
---
Sorry but ad clicks keep the site going
---
What do I need to do?
Start by preheating the oven to 150C, while that's heating add 2 table spoons of olive oil to a large baking tin, then add your pork on top. Next drizzle a table spoon worth of olive oil on top of the pork. Lastly add a generous amount of salt and pepper on top.
Place the tray in the oven for 45 minutes, note I prefer my pork bites quite dry, if you prefer yours more moist, then place tin foil on top. While it's in the oven lets make our glaze! Place a cup of honey, table spoon of garlic granules and chilli flakes into a mixing bowl and mix well.
After 45 minutes take the meat out and then place the glaze on top and mix the pork well into the pork, then place back in the oven for 25 minutes.

After 25 minutes add a generous helping of sesame seeds and mix well again. Cook for another 10 minutes.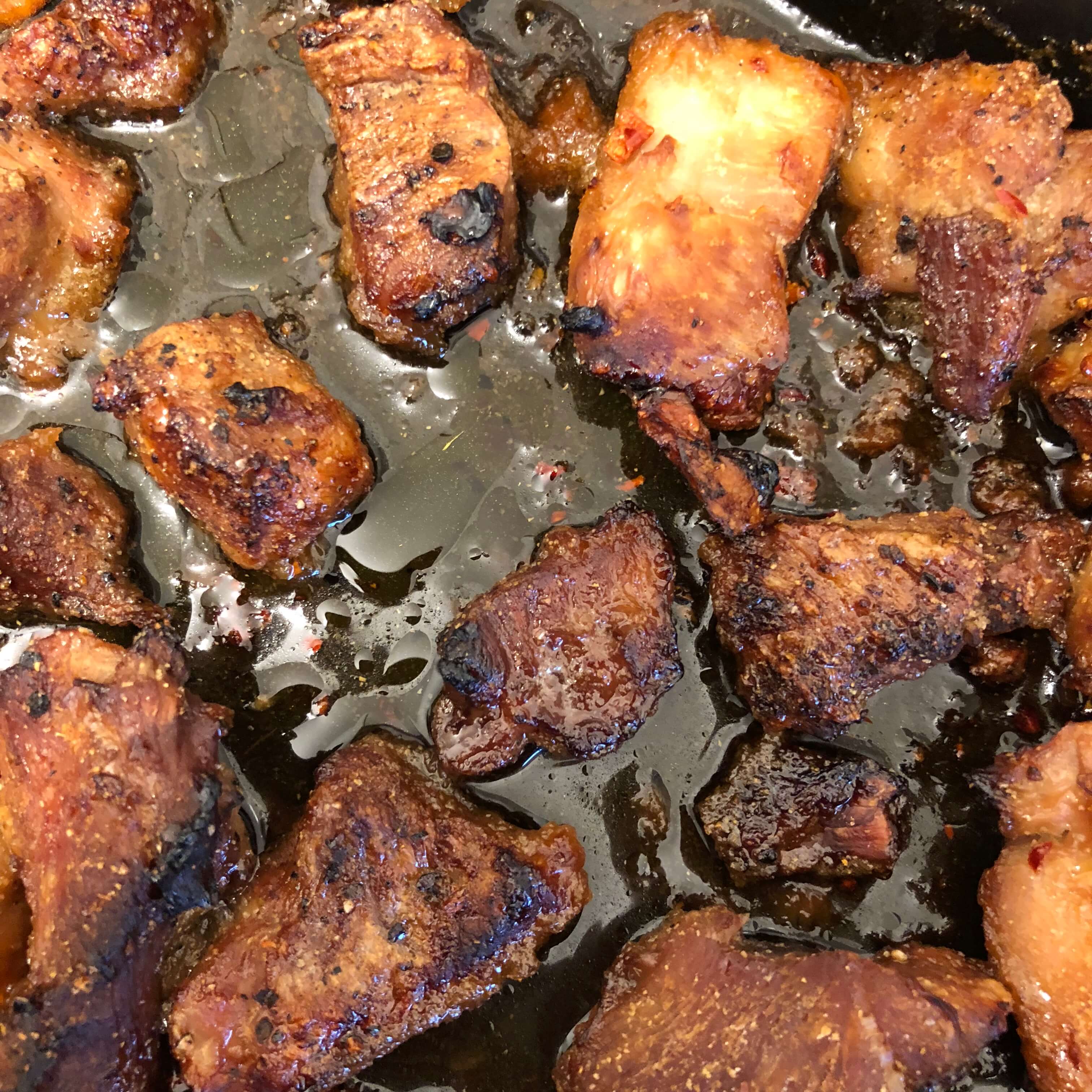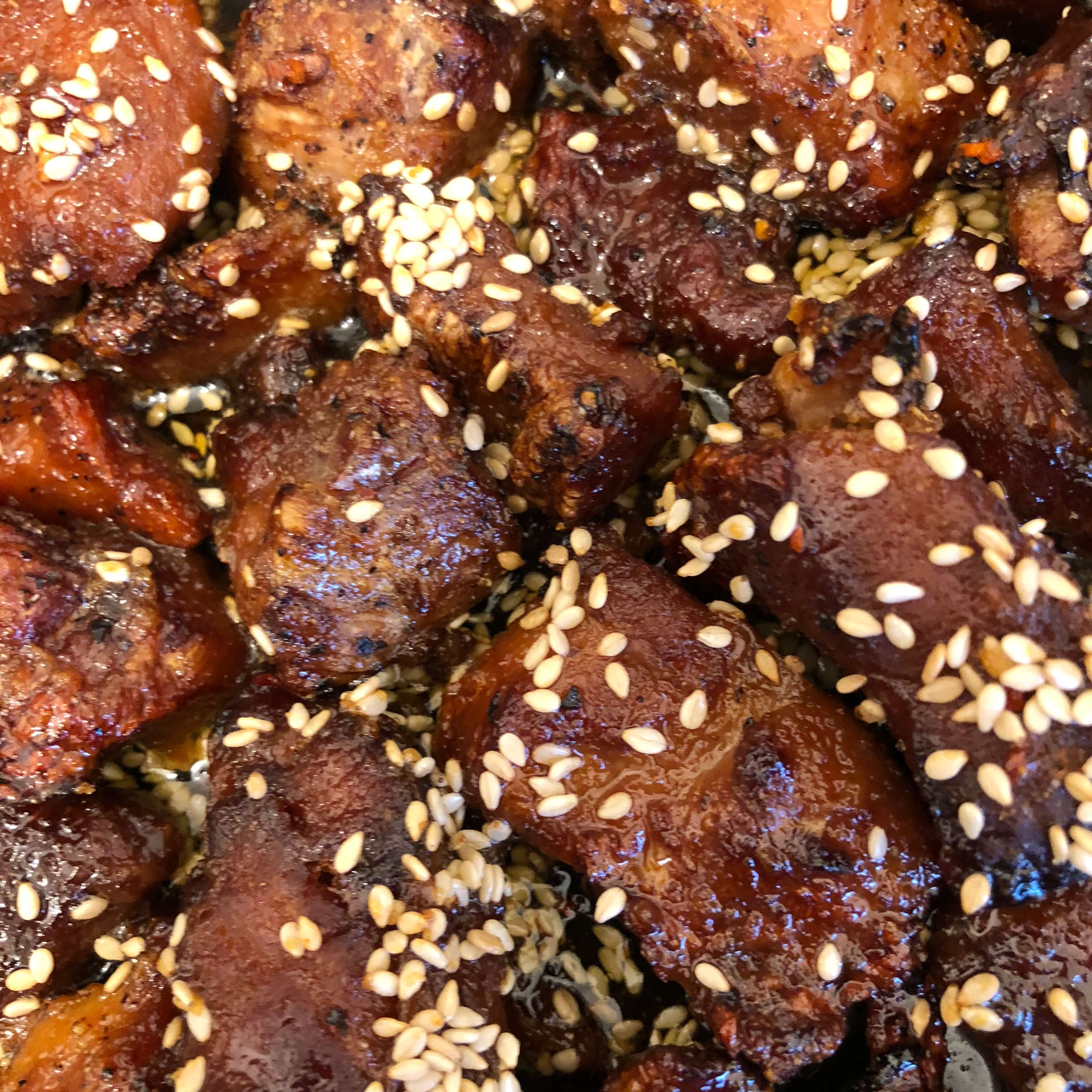 And that's it, you are ready to serve! I served mine with rice which was a great comination as the rice sucked up that honey-garlicy taste!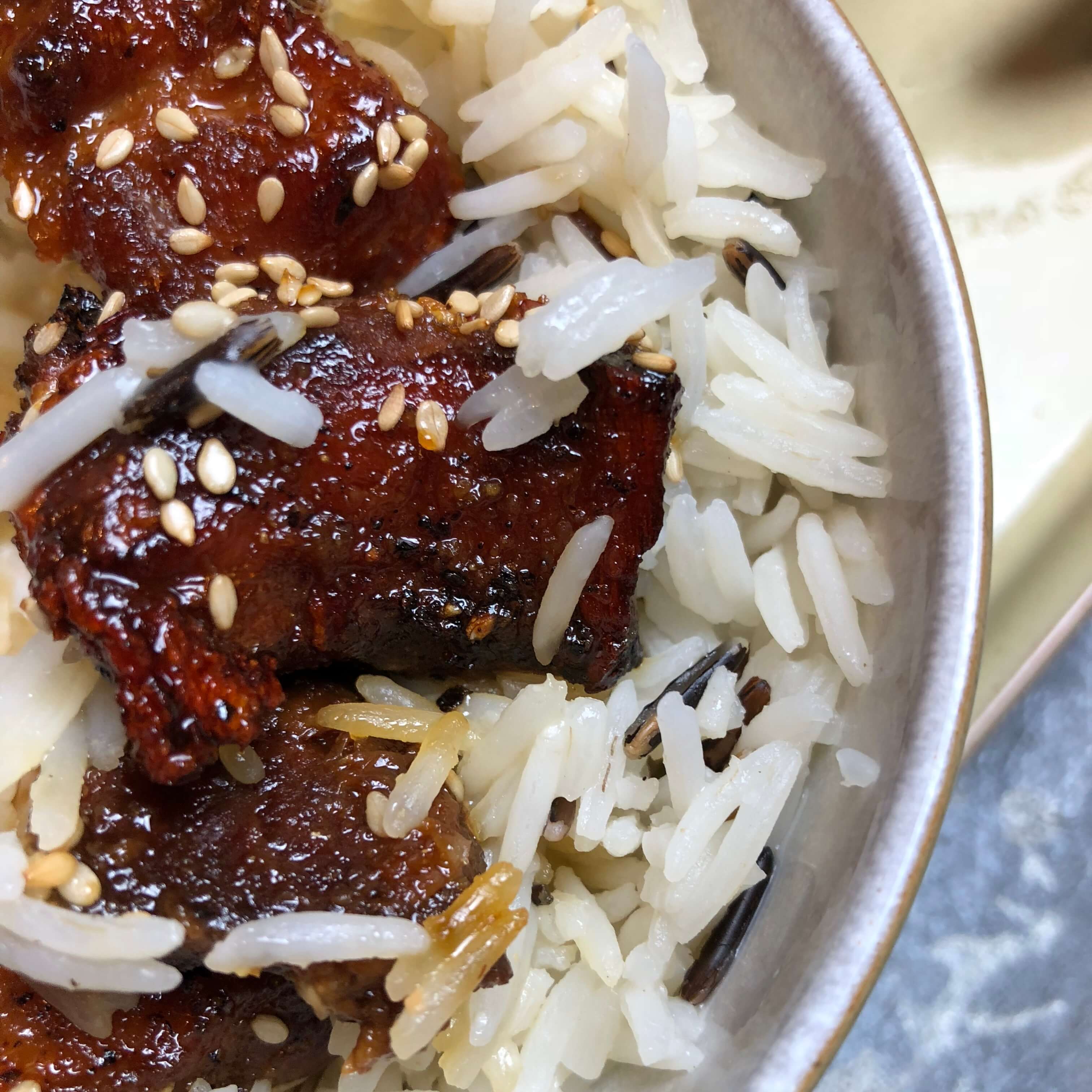 t
Yum