---
Sorry but ad clicks keep the site going
---
It's been a busy week, so before I enter yet another busy week I wanted to continue my trend from yesterday with some simple tasty comfort foods! Today i'm going to make some fried breaded chicken, but i'm going to use various herbs and spices used in curry to make it curry flavoured and then i'm going to serve with rice. I mean doesn't like chicken and rice?
What ingredients do I need?
Thankfully not many which is great!
Flour (for 6 pieces of chicken I used 10 0g of flour)
Salt (3 table spoons)
Breadcrumbs (for 6 pieces of chicken I used 40g of breadcrumbs)
Curry spices (i'm using ground cumin, ground coriander, paprika and mild chilli powder)
Garlic granules (2-3 shakes should do it)
Chicken breast fillets (3 per person, for a person of average appetite)
Rice
---
Sorry but ad clicks keep the site going
---
What do I need to do?
Start by filling a mixing bowl of water, then add 3 table spoons of salt, stir and then add the chicken breast fillets and then leave to rest in there for a little while. In the meantime lets make out breadcrumb mixture, add your flour and breadcrumbs to a mixing bowl, next add a table spoon of ground coriander, 2-3 shakes of garlic granules, 5-6 shakes of mild chilli powder, a table spoon of paprika and a table spoon of ground cumin. Next mix it all up!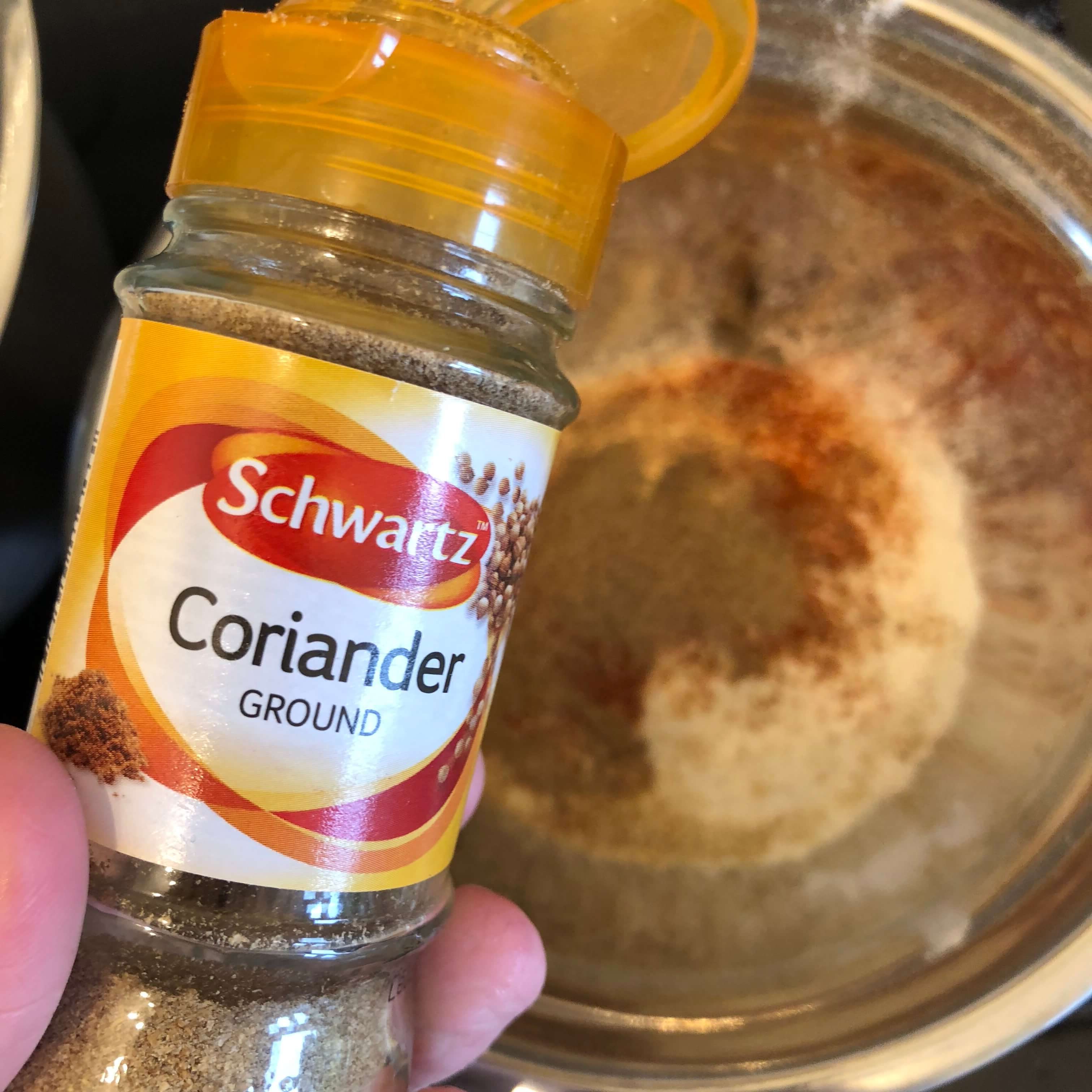 Next up fill a sauce pan with water and rice and put on a medium heat, and fill a wok with a pool of oil and put on a high heat.
Next put each breast fillet into the breadcrumb mixture, rotating it in there to make sure it's full covered, then place each on in the oil.
Flip the chicken every minute while and do this until the rice is cooked, once you take the chicken out place it on a cooling rack to allow any excess oil to drip away.
That's it you're ready to serve!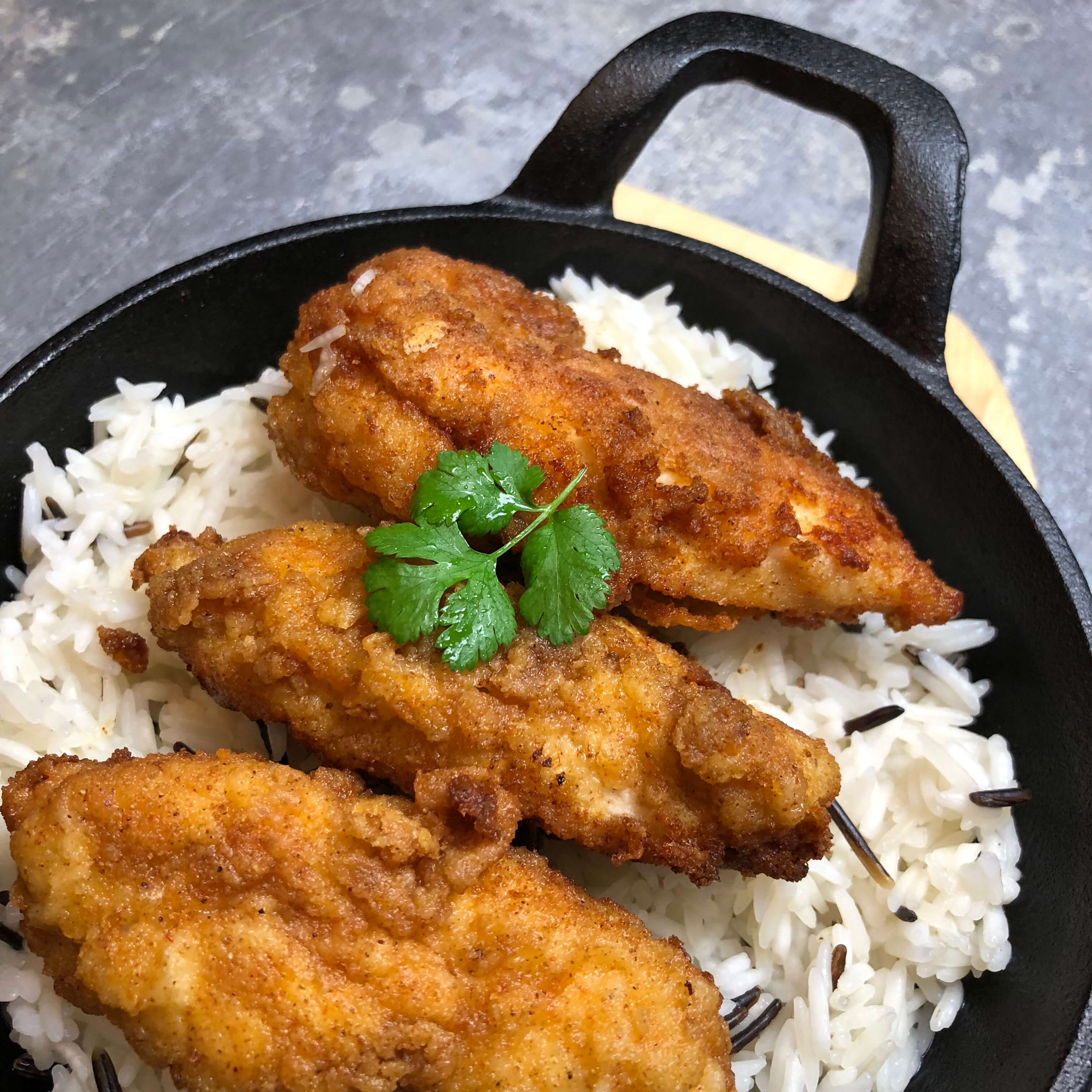 Yum