---
Sorry but ad clicks keep the site going
---
I've not done a duck recipe on here yet so figured today was a good day to change that, this dish is great the purple carrot puree goes so well with the five spice fried duck, and that's all embedded on a whole spring cabbage leaf to increase those oriental vibes.
So what ingredients do I need?
For the duck
Duck mini fillet breasts (these are essentially strips) – 10 per person
2 table spoons of flour – per person
1 table spoon of five spice – per person
Cooking oil
For the purèe
Half a purple carrot – per person
2 table spoon of honey – per person
1 table spoon of milk – per person
To serve
1 spring cabbage leaf per person
---
Sorry but ad clicks keep the site going
---
What do I need to do?
To start we need to peel and slice our purple carrot, slice it up and place it in a saucepan of water and boil at a high heat until they've softened, in the mean time add the honey and milk to the blender. Once the carrots are softened add those in too. Next put a covering of oil on a griddle and put it on a high heat.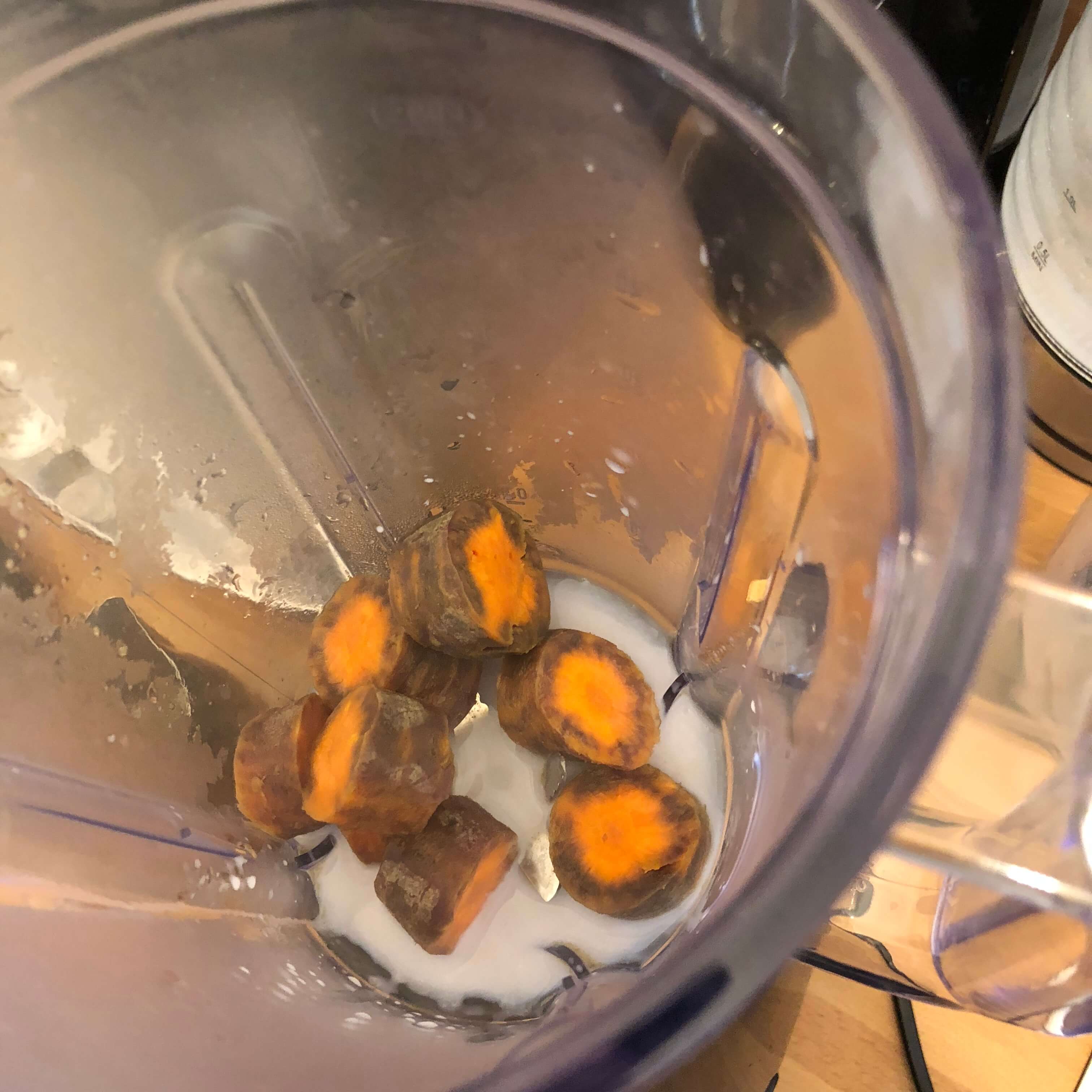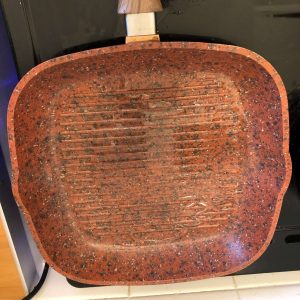 Now it's time to blend them, keep blending until smooth.
Next up, get out your mini duck fillets out, then sprinkle and then rub in flour, and then do the same for the Chinese five spice. Only do this on one side. Turn the griddle heat down to a medium-high heat and place each duck mini fillet onto the griddle with the flour side facing down.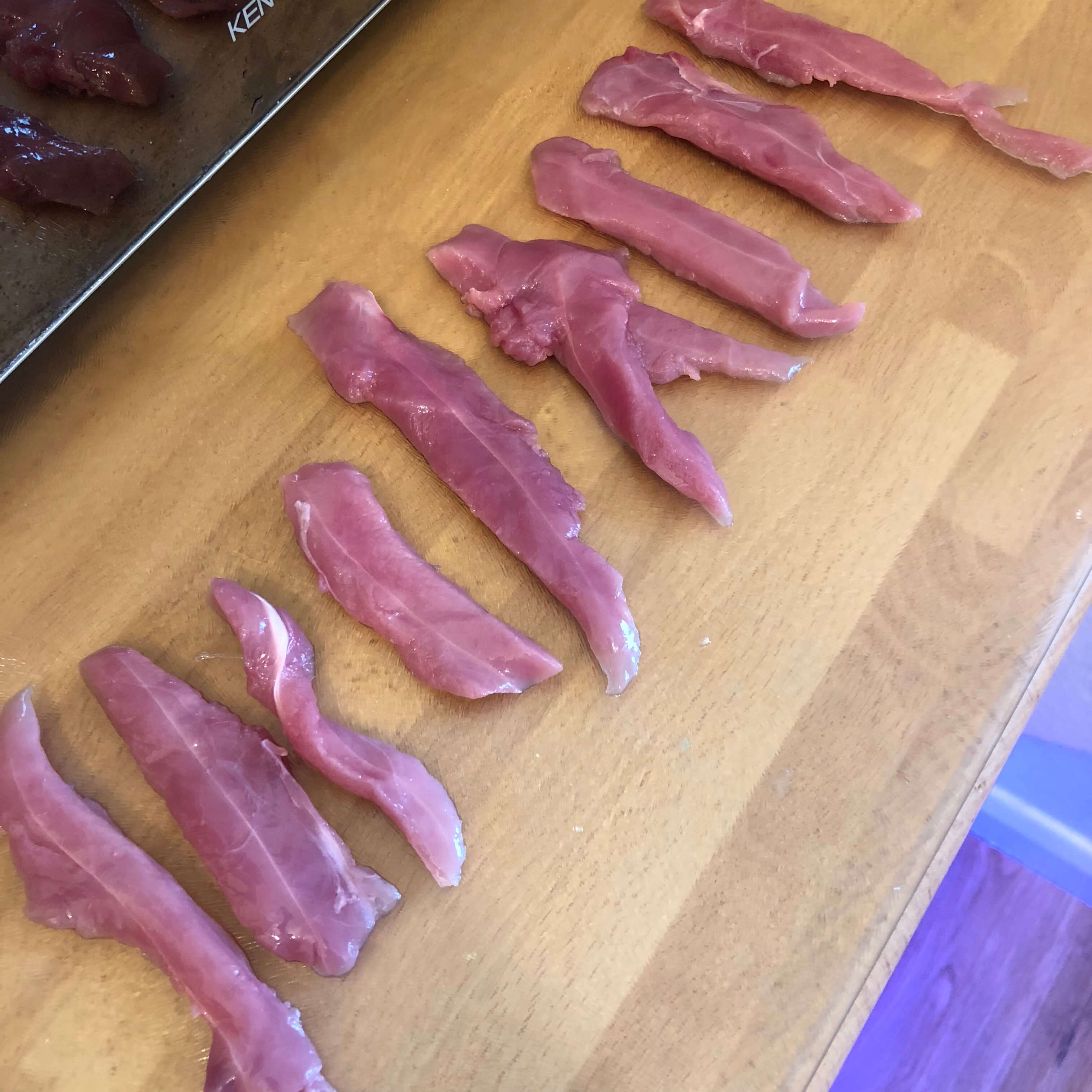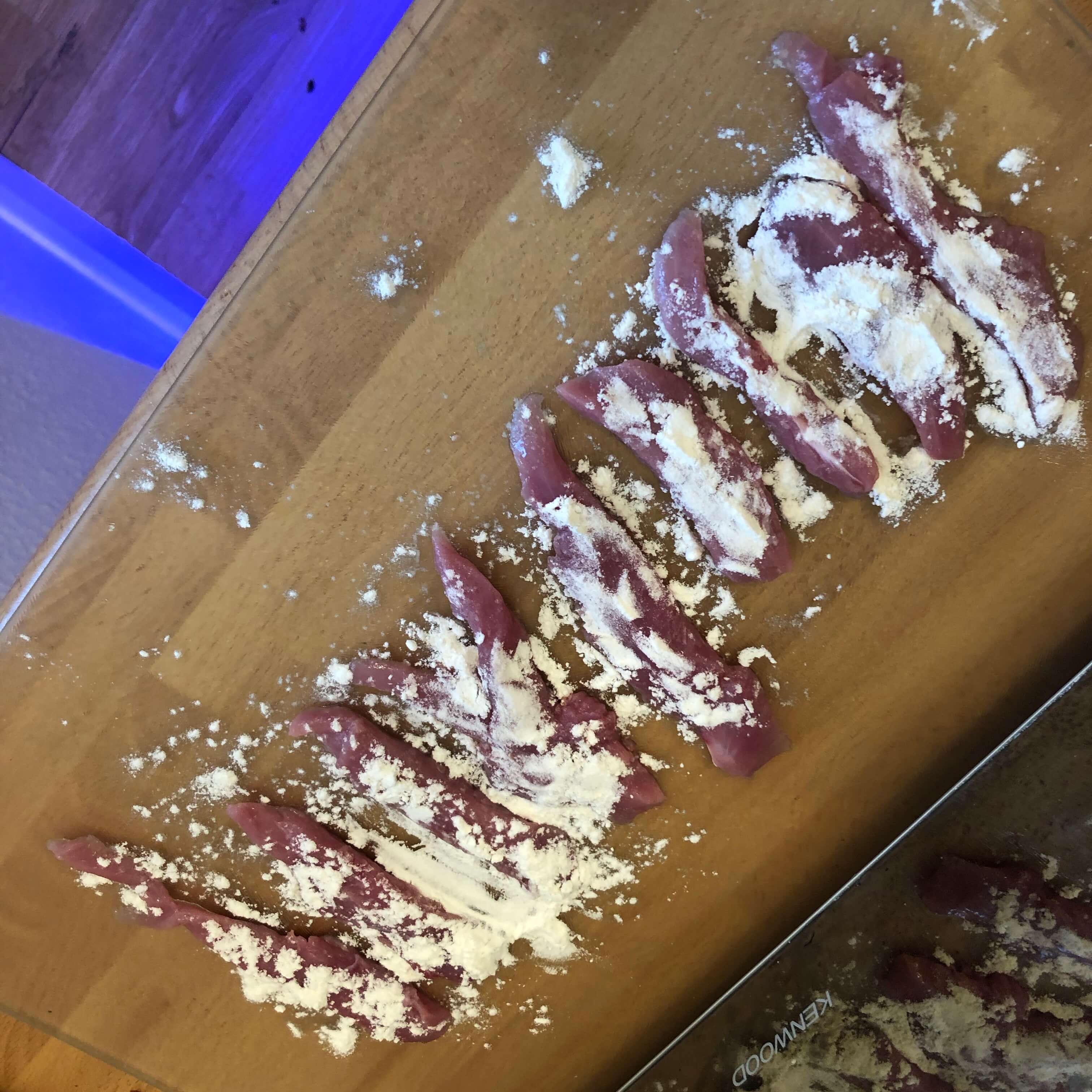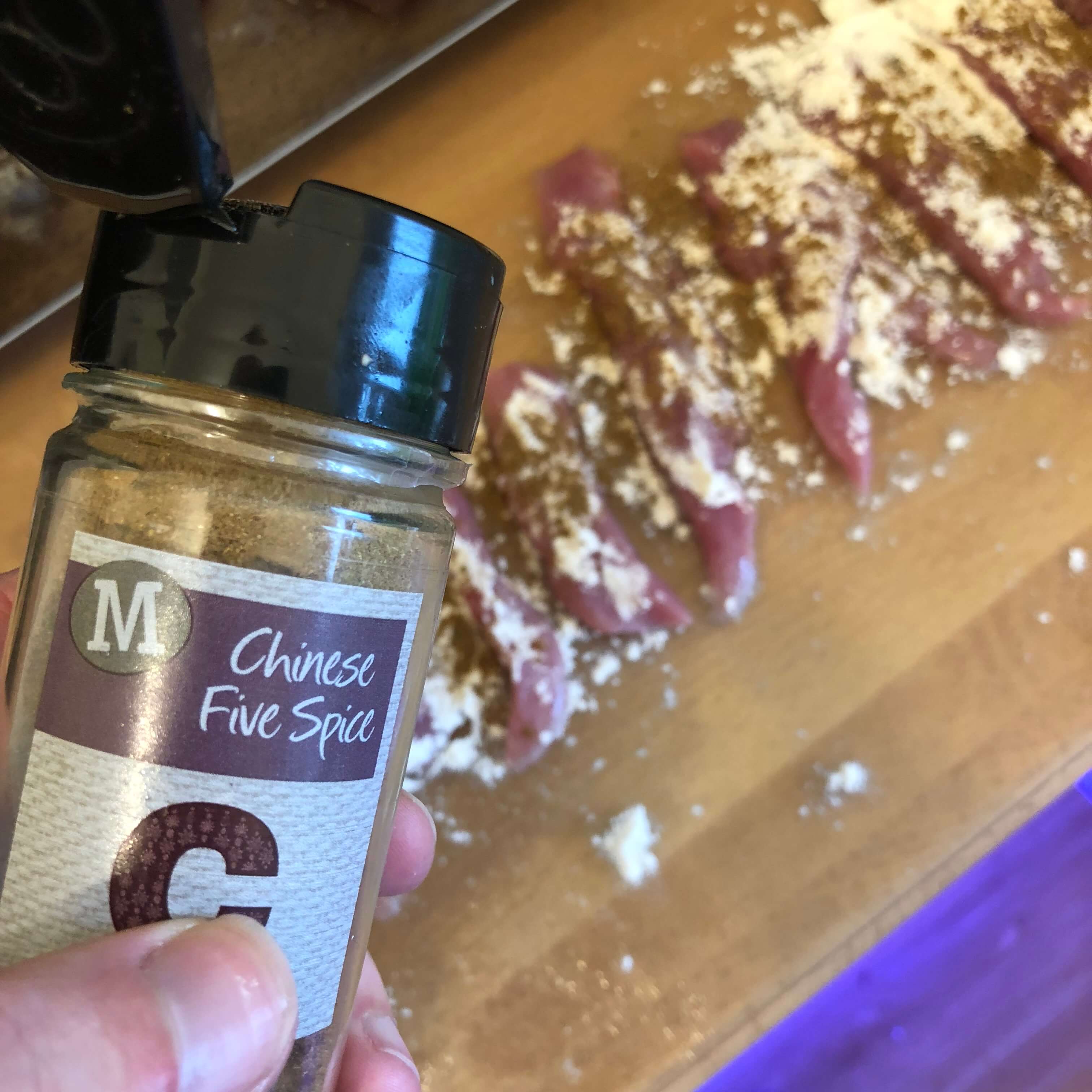 Cook the flour side for 2 minutes without moving, and then flip and cook every minute. The total cook time should be 5 minutes, so there should be 3 flips after the initial 2 minute cook. While cooking the duck place the spring cabbage leaf into a saucepan of water and boil at a high heat, keep moving the leaf until the whole thing has softened slightly. Then transfer to the skillet with the duck and cook the leaf for 1 minute on each side. Pressing down with a spatula.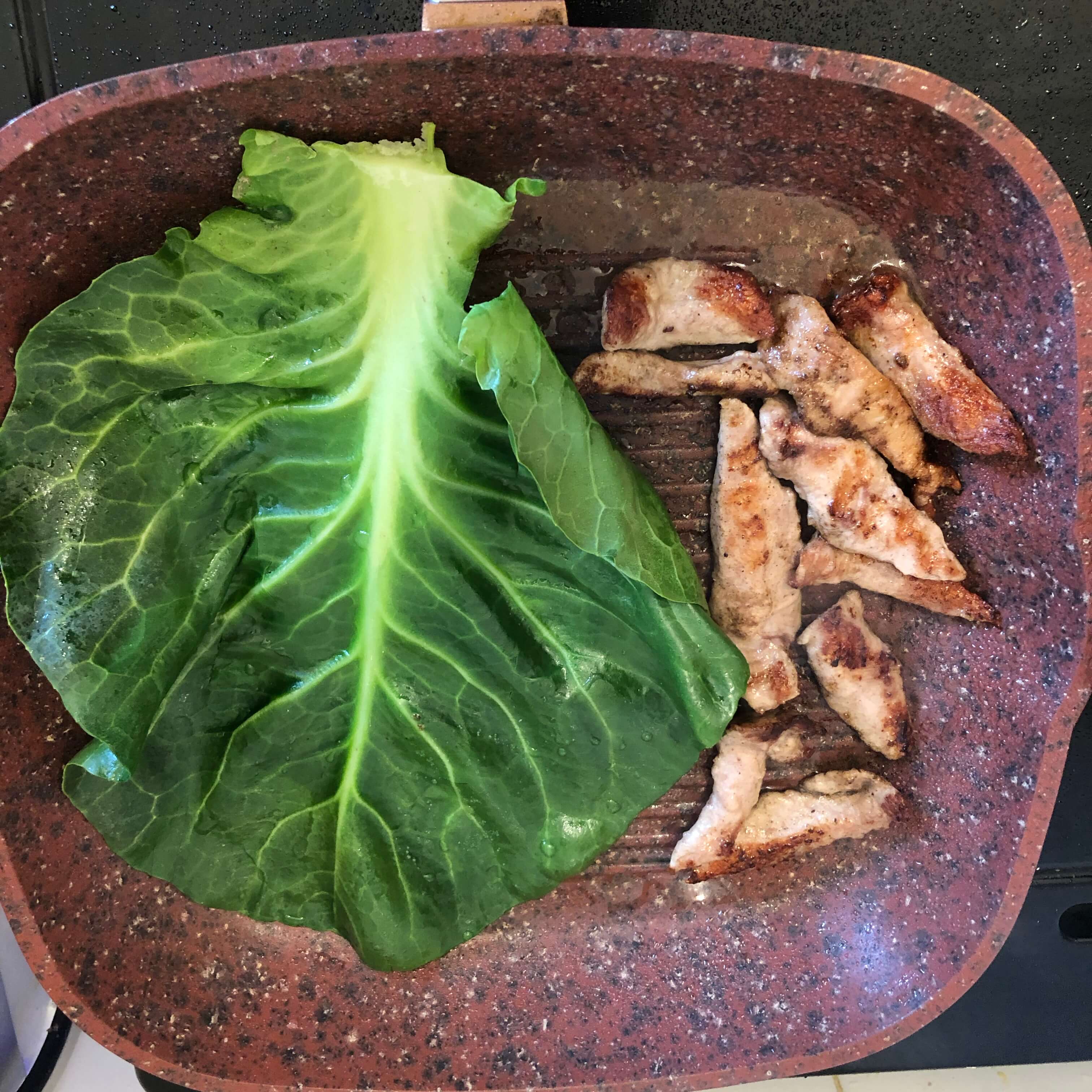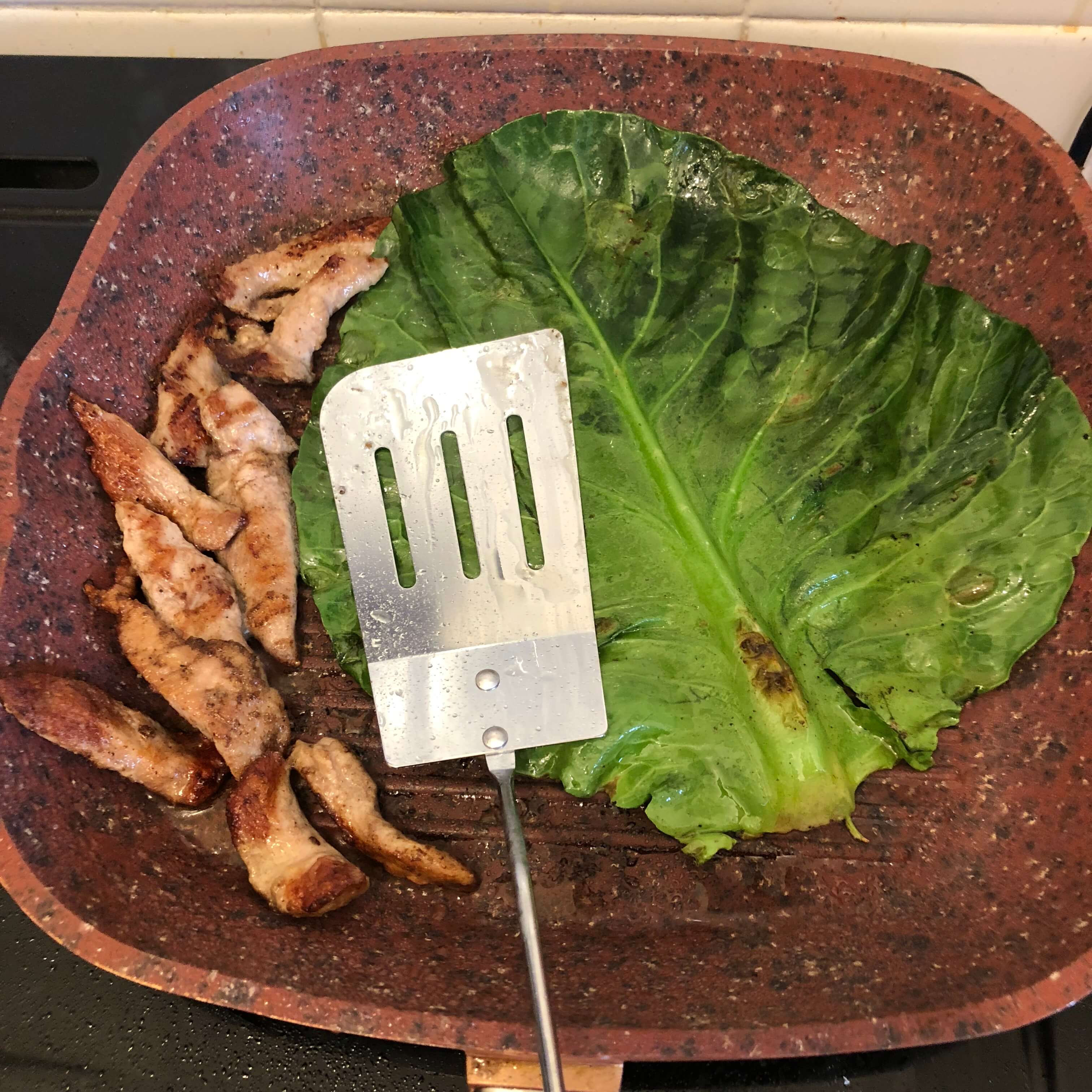 And that's it you're ready to serve!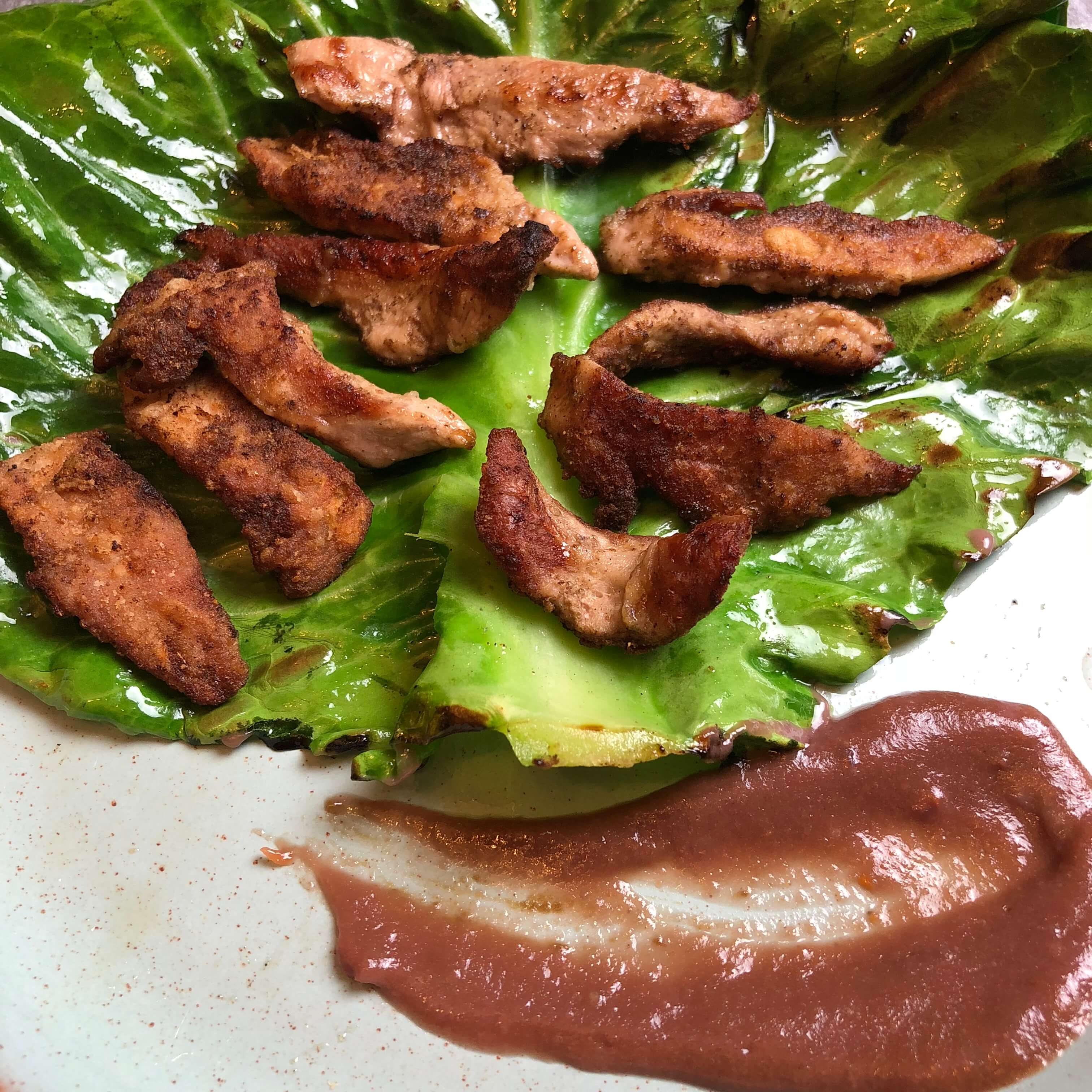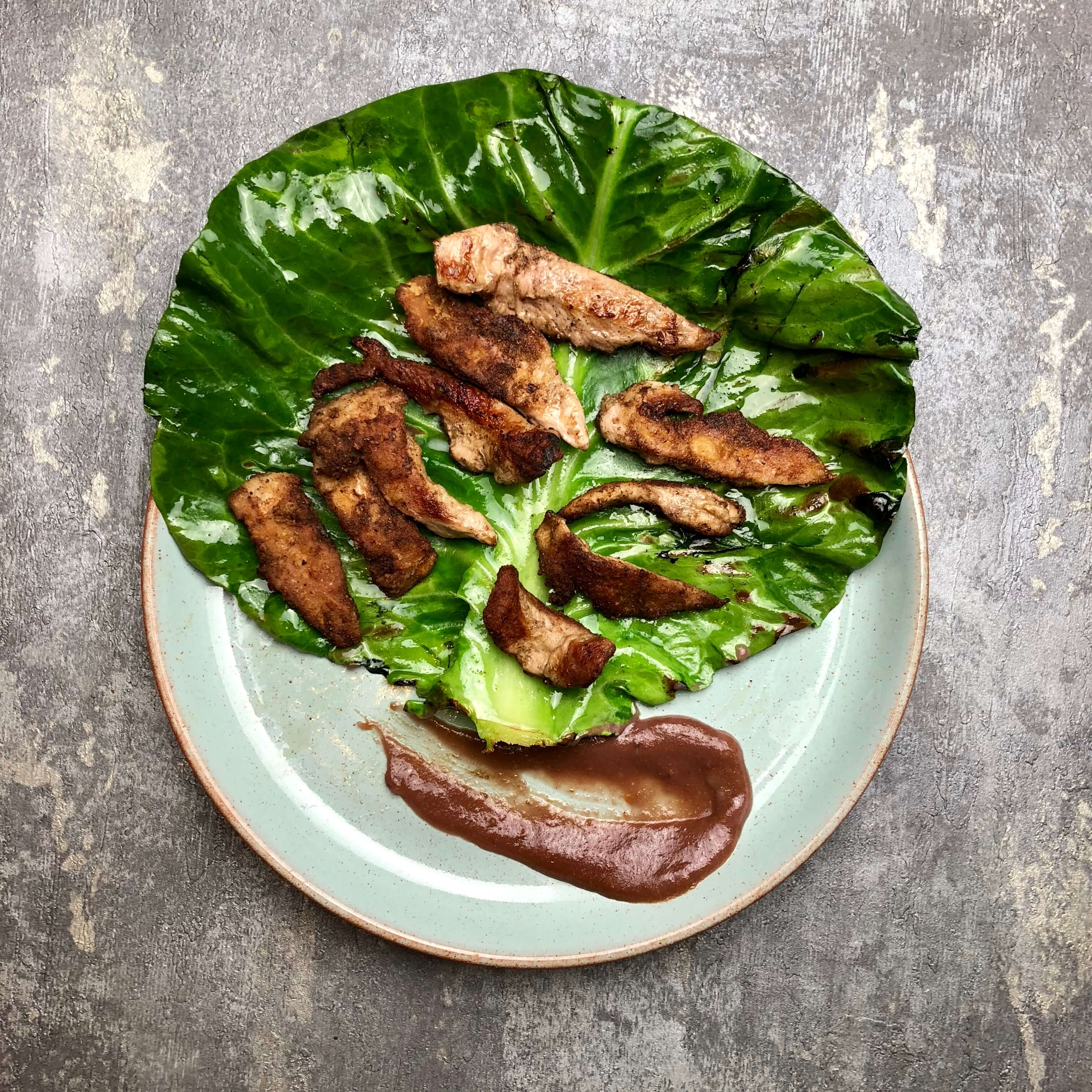 Yum