---
Sorry but ad clicks keep the site going
---
It's becoming a fishy week, but fresh fish only has a short life and I want to get the best out of it, and today's recipe is really great, it's definitely worthy of the title food porn! We'll have a spice crusted tuna, laying on some butter fried asparagus, which will be laying on some spice infused rise and it all works just so well together. This recipe is kinda Indian and European inspired so i've tagged it in both.
Hopefully your mouth is watering at this point, so here is what you'll need!

Tuna steak (1 per person)
1 table spoon of chilli powder per steak
1 table spoon of ground sea salt or himalayan salt per steak
Peppercorns (1 table spoon of ground peppercorns per steak, and and half a table spoon of whole peppercorns for frying).
Rice
Thin asparagus  (5 per person should be perfect)
Cardamon pods
Cumin seeds
Great i've got those what do I need?
The rice will be the longest thing to cook so lets start there, firstly put the rice, cumin seeds and cardamon pods (10-12 pods should do it and a few generous shakes of cumin seeds)  into a saucepan, add water and put on a medium heat.
Next up drizzle a griddle (no i'm not rapping) with olive oil and and scatter chunks of salted butter across the pan, then put a light covering of whole peppercorns. Put this on a high heat. Once the butter starts to melt we'll start to make our rub.
---
Sorry but ad clicks keep the site going
---
For our rub place the ground sea salt /himalayan salt, ground peppercorns and chilli powder into
a bowl and then mix them all up.
Next up we're going to rub this all over our tuna steak on both sides.
Now the griddle should be warm enough now, so turn the heat down to medium and place the tuna steak onto the griddle, it should sizzle as it hits the pan. We want to keep the center pink to create the best tuna steak, an average tuna steak should take 2 minutes on each face, and 1 minute for the sides.
Once that's done leave the tuna on a plate to rest, this will give the butter chance to dry, now turn the heat off and put the asparagus in the griddle, there will be enough heat to cook these as they don't take long.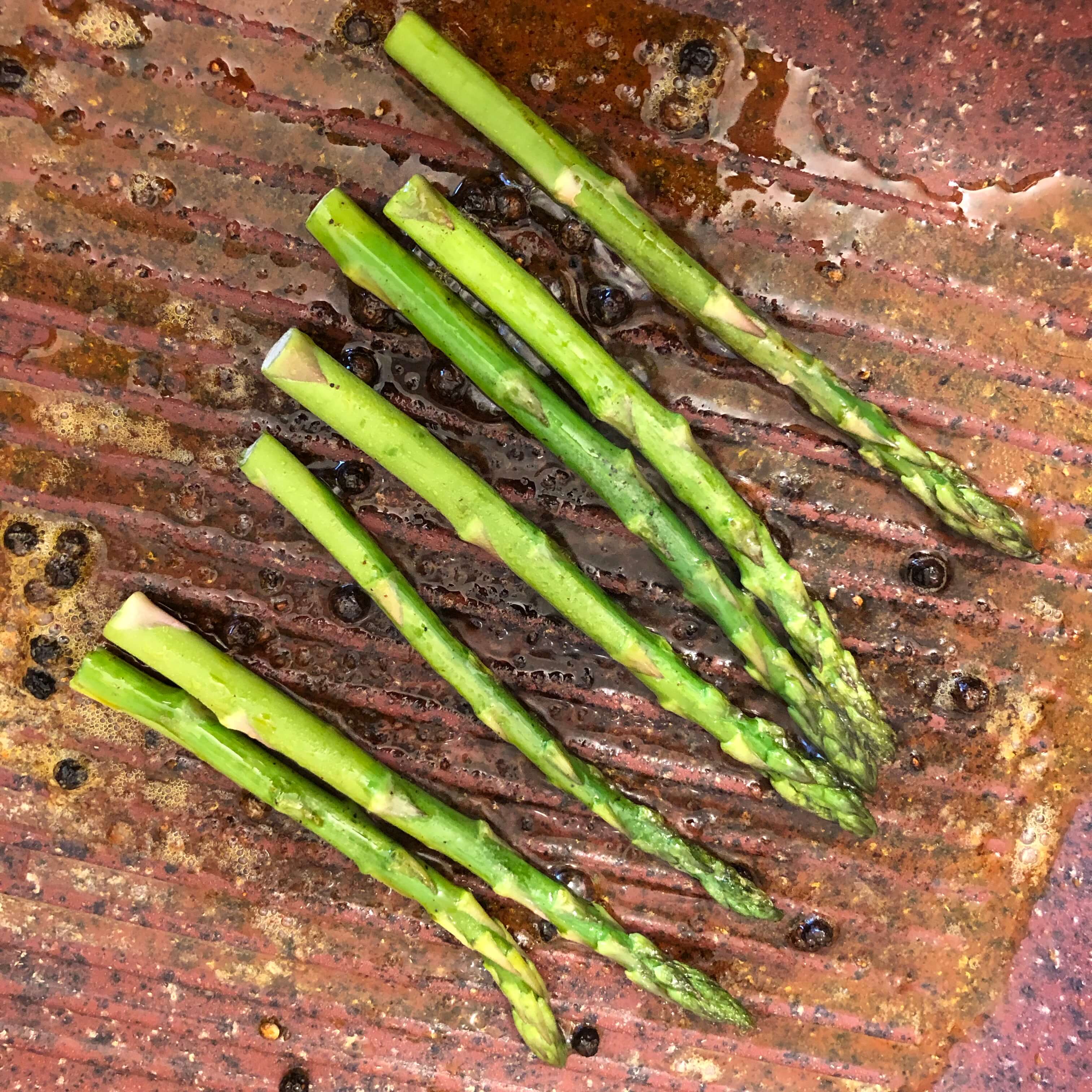 After a few minutes these should be done and your rice should be done also, and you're now ready to serve, enjoy!
Yum