What ingredients do I need?
The following ingredients serves 2:
350g-400g of diced or sliced chicken breast
50g of soba noodles
1 table spoon of soy sauce
1 table spoon of paprika
3 table spoons of honey
2 tea spoons of chilli powder (heat to taste, i'm using hot)
A few shakes of chilli flakes
2 tea spoons of tomato ketchup
2 small red thai chilles
1 table spoon of icing sugar
2 table spoons of cooking oil
1 spring onion for garnish (optional)
Great i've got those ingredients, what do I need to do?
Start by adding the oil and chicken and turn up to a high heat, keep cooking until the chicken is not cooked but starting to whiten around. Lower the temperature to a low medium heat and add the soy sauce, paprika, honey, chilli powder, chilli flakes and tomato ketchup.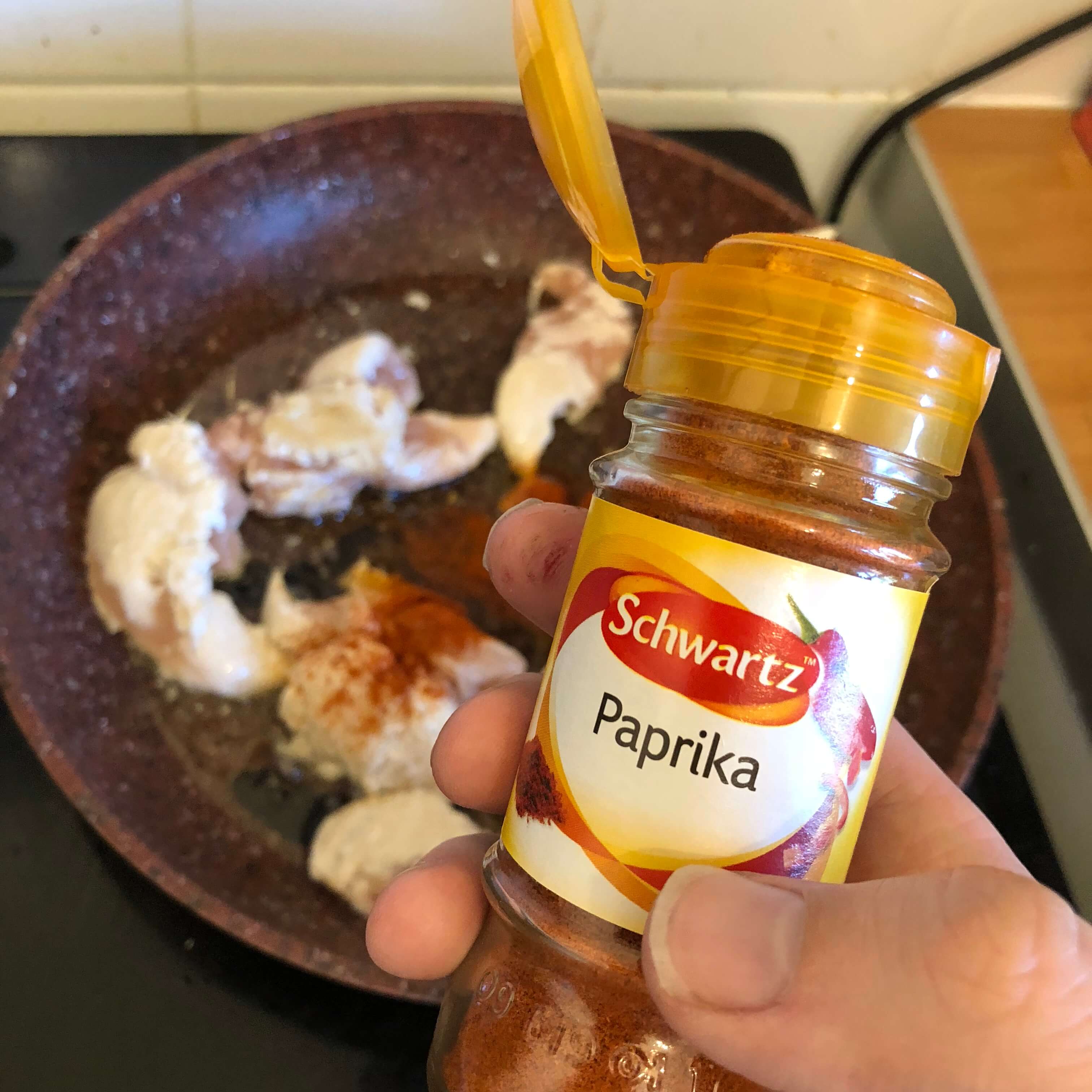 Next get you soba noodles into a pan of water and cook at a medium high heat.
Continue to cook and stir the chicken for 10 minutes at the low medium heat, then chop the thai chillies and add those to the pan, then add the icing sugar to the pan and mix well, this adds more sweetness and thickens the sauce slightly.
Continue to cook the chicken for another 10 minutes, the first 5 one a medium high heat, and then on full heat for the final 5 minutes, making sure you regularly stir. At this point both the noodles and chicken should be ready.
Now you're ready to serve, chop up your spring onion into small hoops and put on top to garnish.
Yum

I've been away on a small vacation so haven't posted any recipes recently, so figured I needed to create something super amazing for my return. My Asian inspired recipes are always most popular so that was my starting point for this new recipe. I'll get straight to it!