---
Sorry but ad clicks keep the site going
---
It's Friday-eve and that's worth celebrating with steak right? Today i'll teach you a good technique to keep more of the steak juices in while giving a slightly crispier outer, i've also got a really tasty season rub for you too. I will be cooking medium-rare but feel free to cook how you prefer.  I'll get right to it now, you must be hungry!
What ingredients do I need?
For the rub:
2 teaspoons of salt
2 teaspoons of ground mixed peppercorns
2 teaspoon of paprika
2 teaspoon of chilli powder
1 teaspoon of ground parsley
1 teaspoon of ground garlic
2 teaspoons of flour
1 teaspoon of chilli flakes
For the squid:
1 teaspoon of salt
1 teaspoon of pepper
1 teaspoon of paprika
3 teaspoons of lemon juice
1 or 2 fresh squid tubes per person
Other
1 ribeye steak per person
---
Sorry but ad clicks keep the site going
---
I've got those ingredients what do I need to do now?
Firstly mix all of the rub ingredients together in a small mixing bowl, the reason we're adding a small amount of flour is to create a seal which keeps in the moisture and crispers the outer better, it's a really good technique for melt in the mouth steak.
Next rub the rub into both sides of the steak and leave it aside.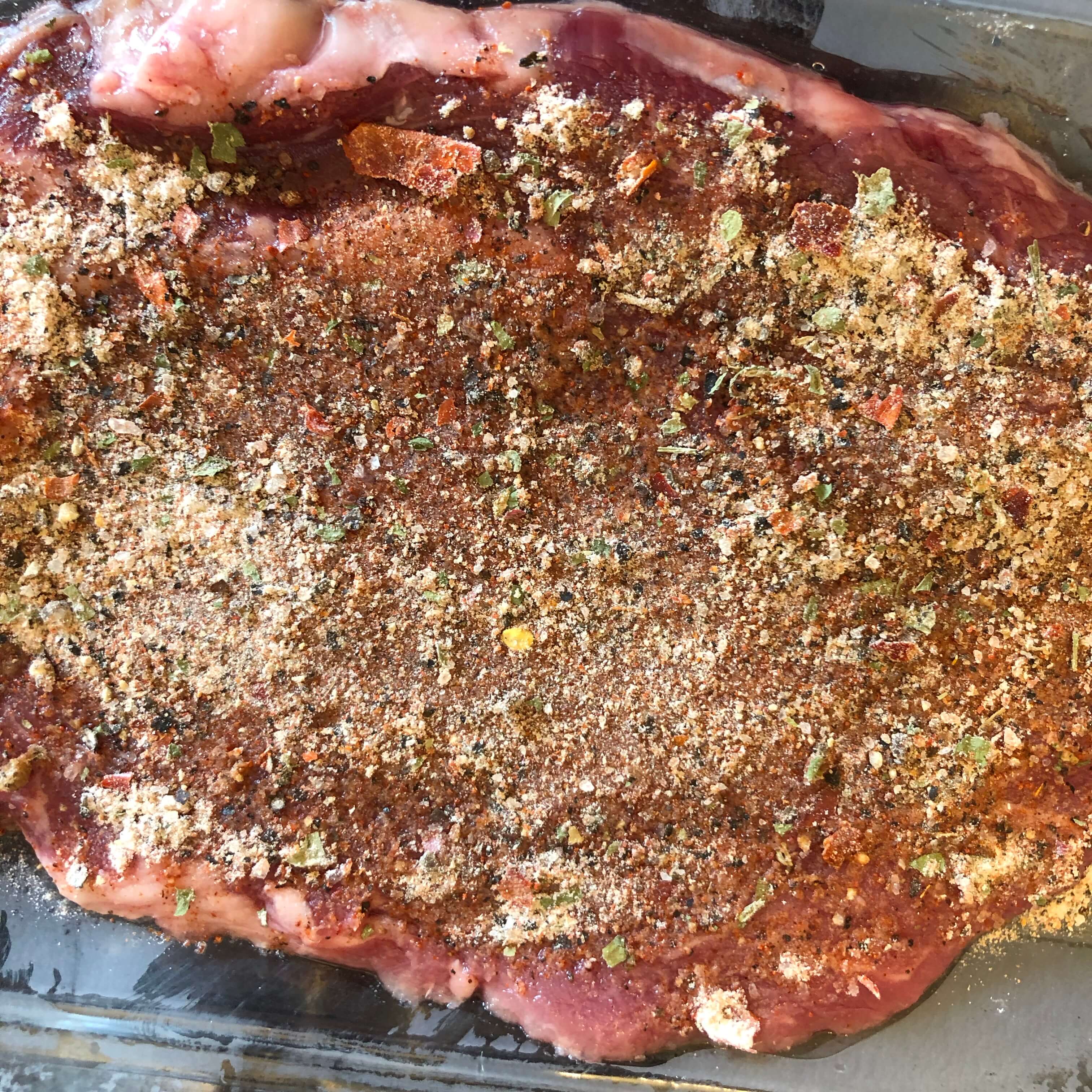 Next place some oil on a griddle and put on a high heat, we'll want to leave it for 2-3 minutes to make sure it's super hot, so in the mean time lets chop up our squid into slides.
Place the squid into the mixing bowl and put the salt, pepper, paprika and lemon juice on top and mix well.
Now we're going to put the steak on the griddle, in order to achieve medium rare we want to cook for example 1 minute per side, and then left and cook for half a minute for each edge as well.
Once done transfer the steak to a plate to rest it will need to rest for a couple of minutes or so, while it's resting we can cook the squid. Turn the heat down to a medium high heat and add the squid to the same griddle, keep flipping the squid periodically.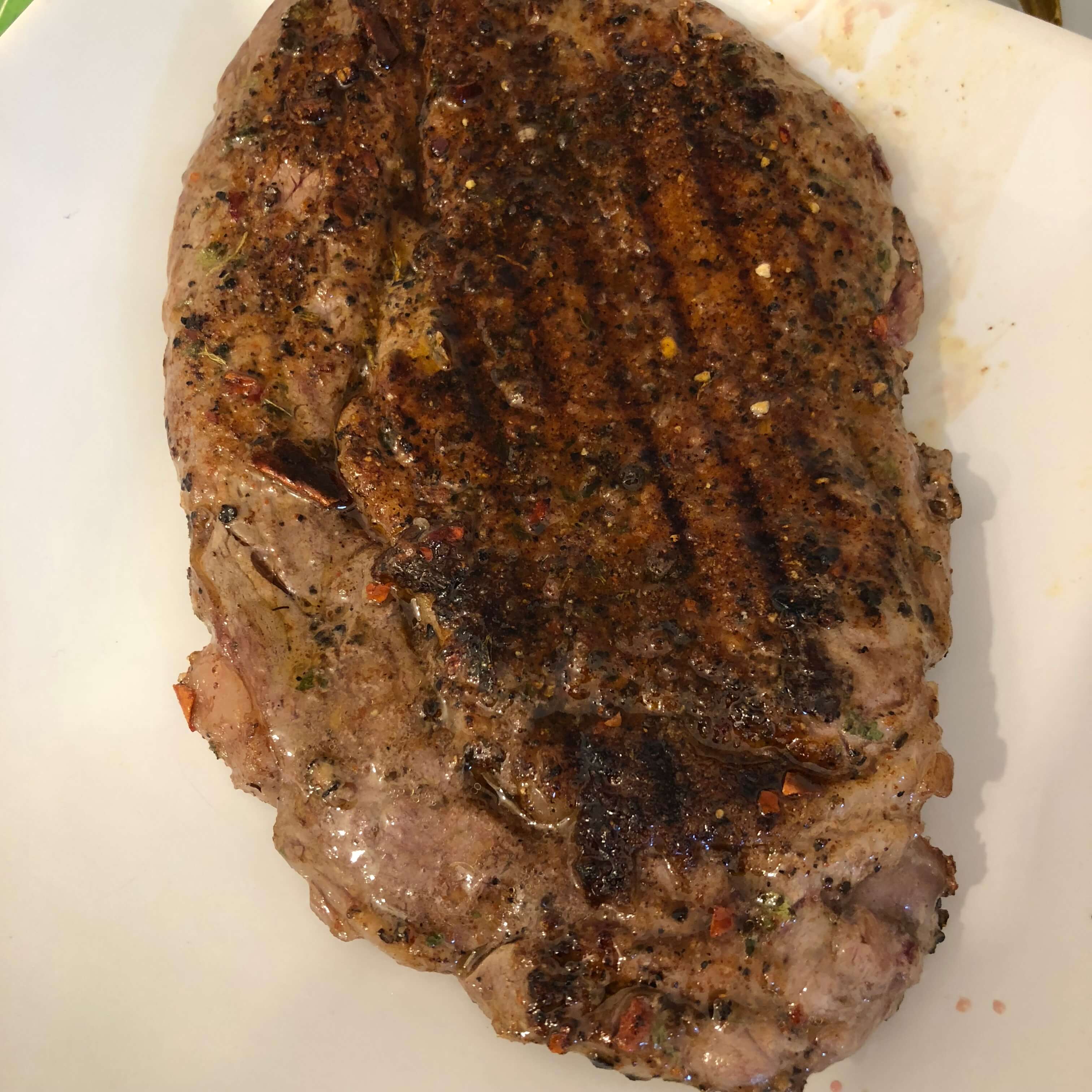 And that's it, you're ready to serve and more importantly eat!
Yum