Let's get straight to it, the ingredients you will need for one person are as follows:
1 or 2 sea bream fillets (1 is more than enough but i'm greedy!)
1 table spoon of cooking oil
2 table spoons of creamed coconut
1 tea spoon of paprika (plus more for garnishing)
1 lime (we need half a lime skin grated and the juice)
1 tea spoon of garlic powder
1 tea spoon of dried oregano (plus more for garnishing)
1 heaped table spoon of butter or butter alternative
1 tea spoon of chilli powder
Flour (enough to make a paste, likely 3 or 4 teaspoons)
A few broccoli florets
1 cup of rice
Spring onion (for garnish)
Great I have those ingredients what do I need to do?
Start by putting your rice in a saucepan of water and the cooking oil onto a skillet,
put the saucepan on a medium high heat and a the skillet on a high heat.
Meanwhile let's make the paste, start by adding the creamed coconut, paprika into a mixing bowl, then half the limes skin into the bowl, and squeeze out the juices from the lime as well. Next add a small amount of boiling water to melt the creamed coconut. Next add the garlic powder, oregano, butter and chilli powder while the water is still boiling and mix well. Next keep adding a tea spoon of flour and mix well until you get a gloopy paste.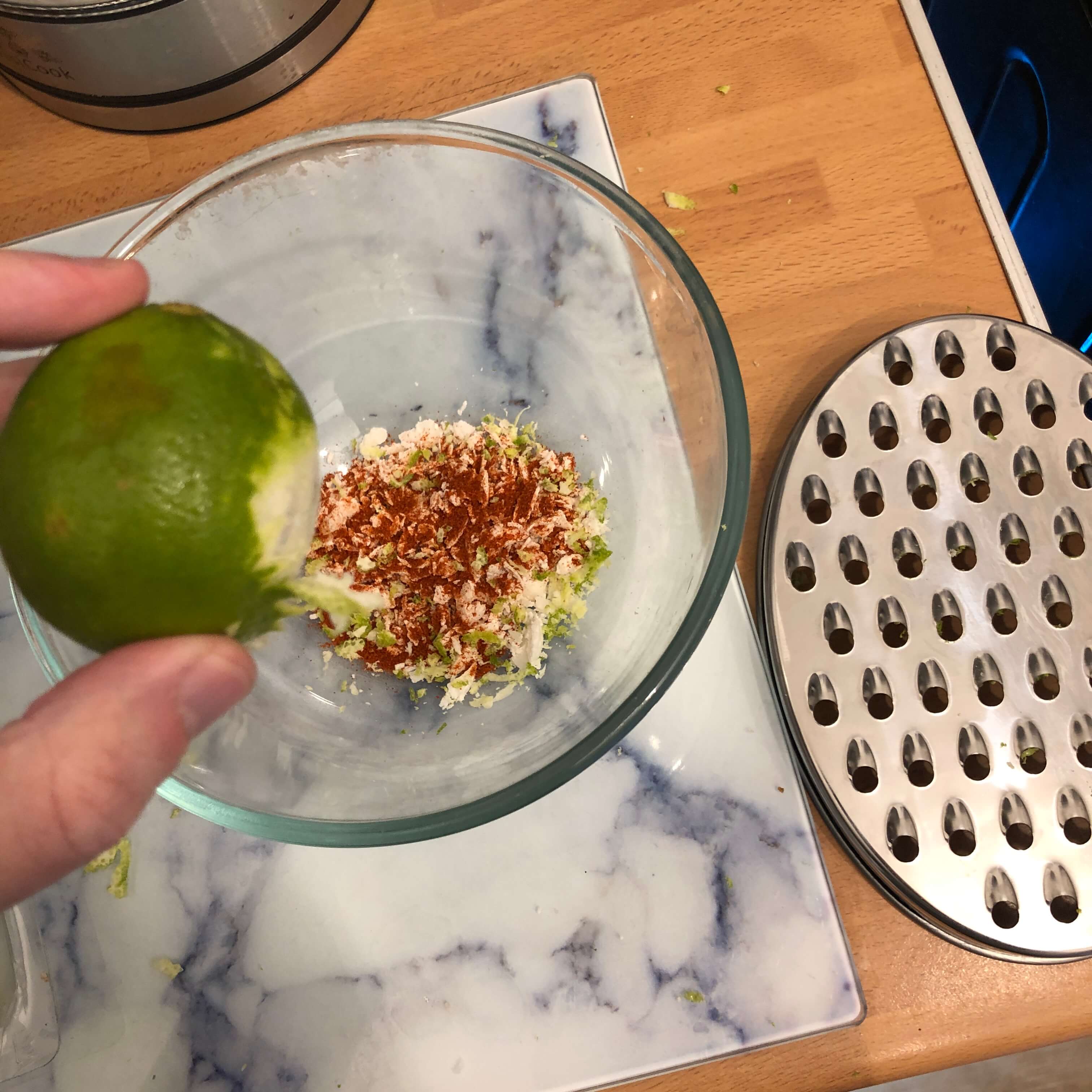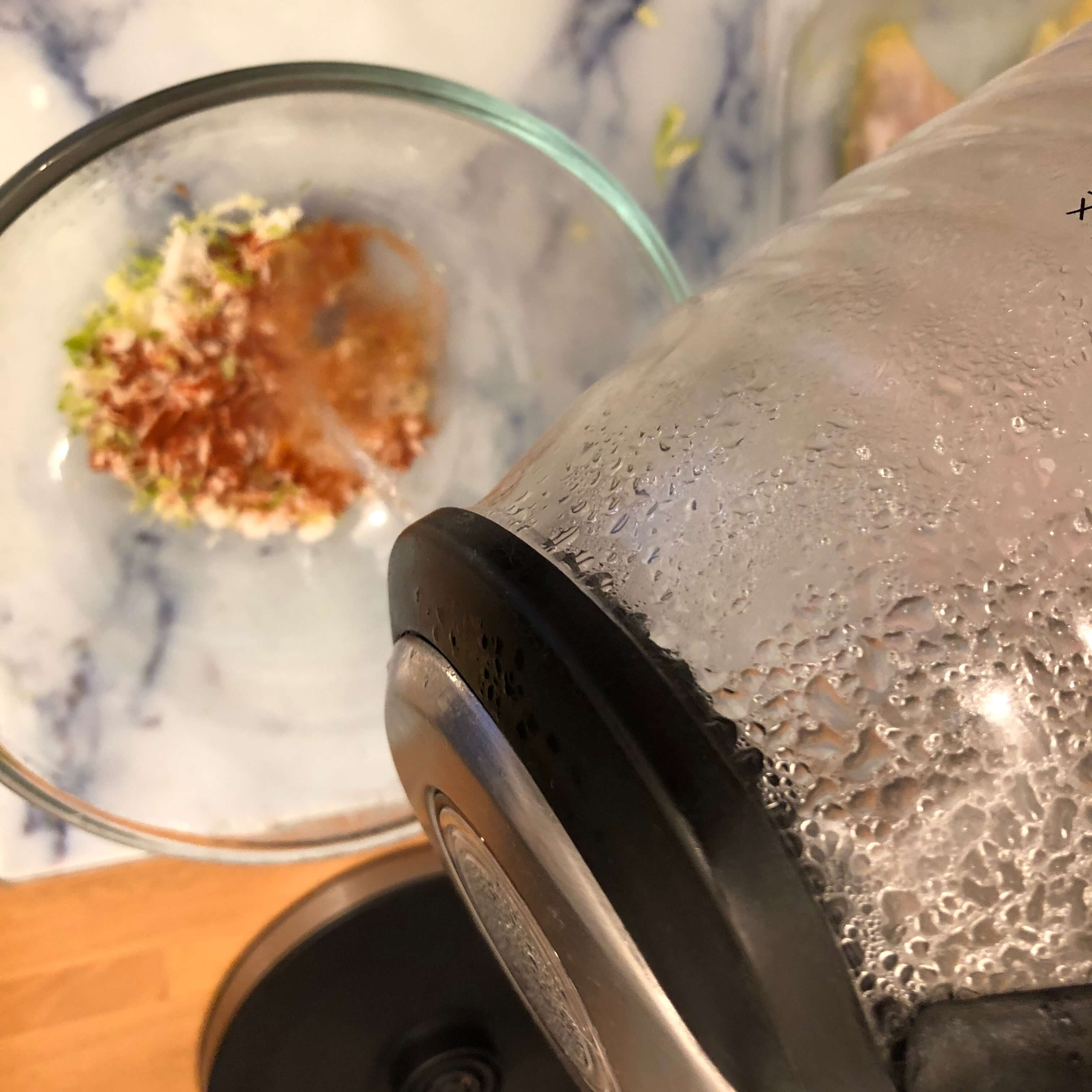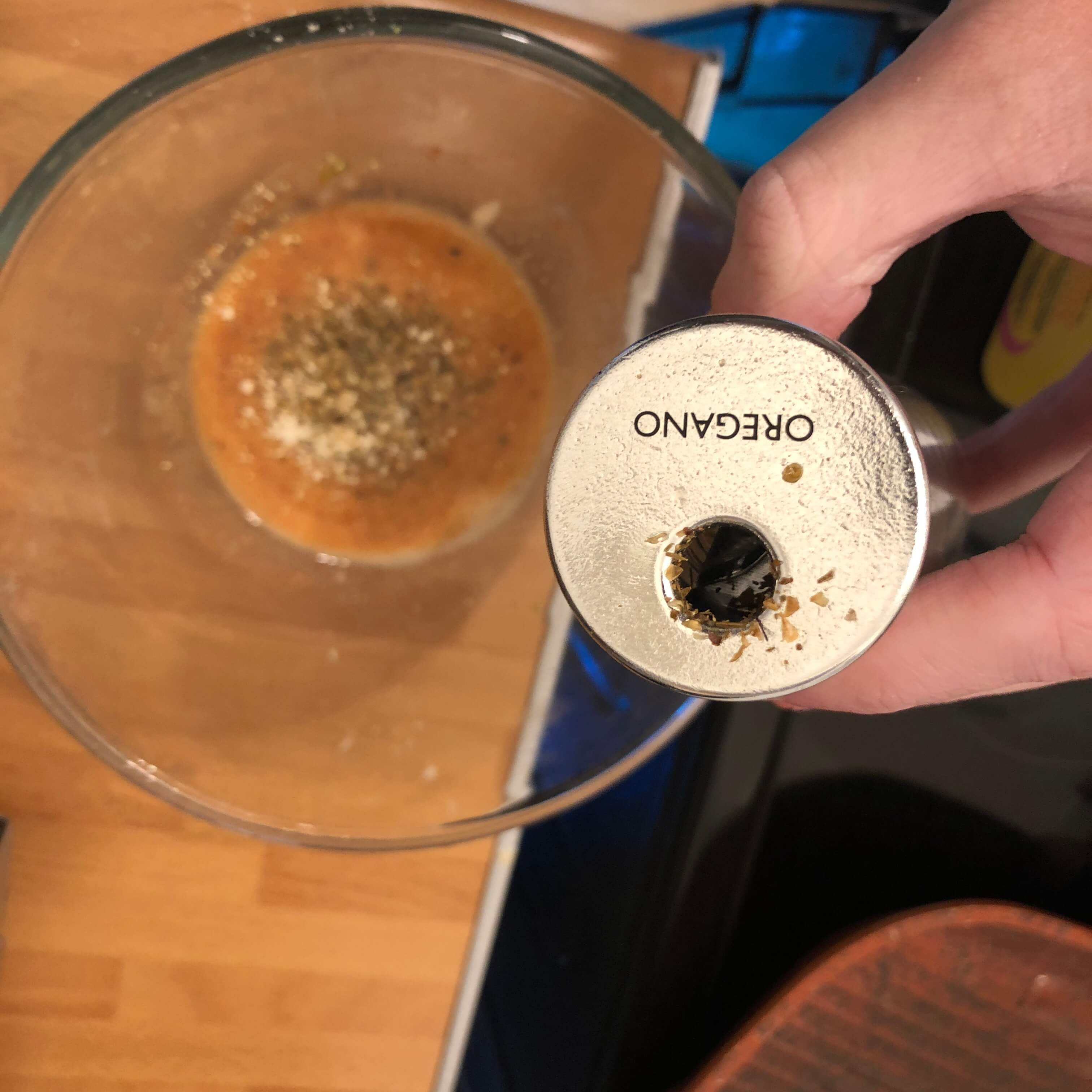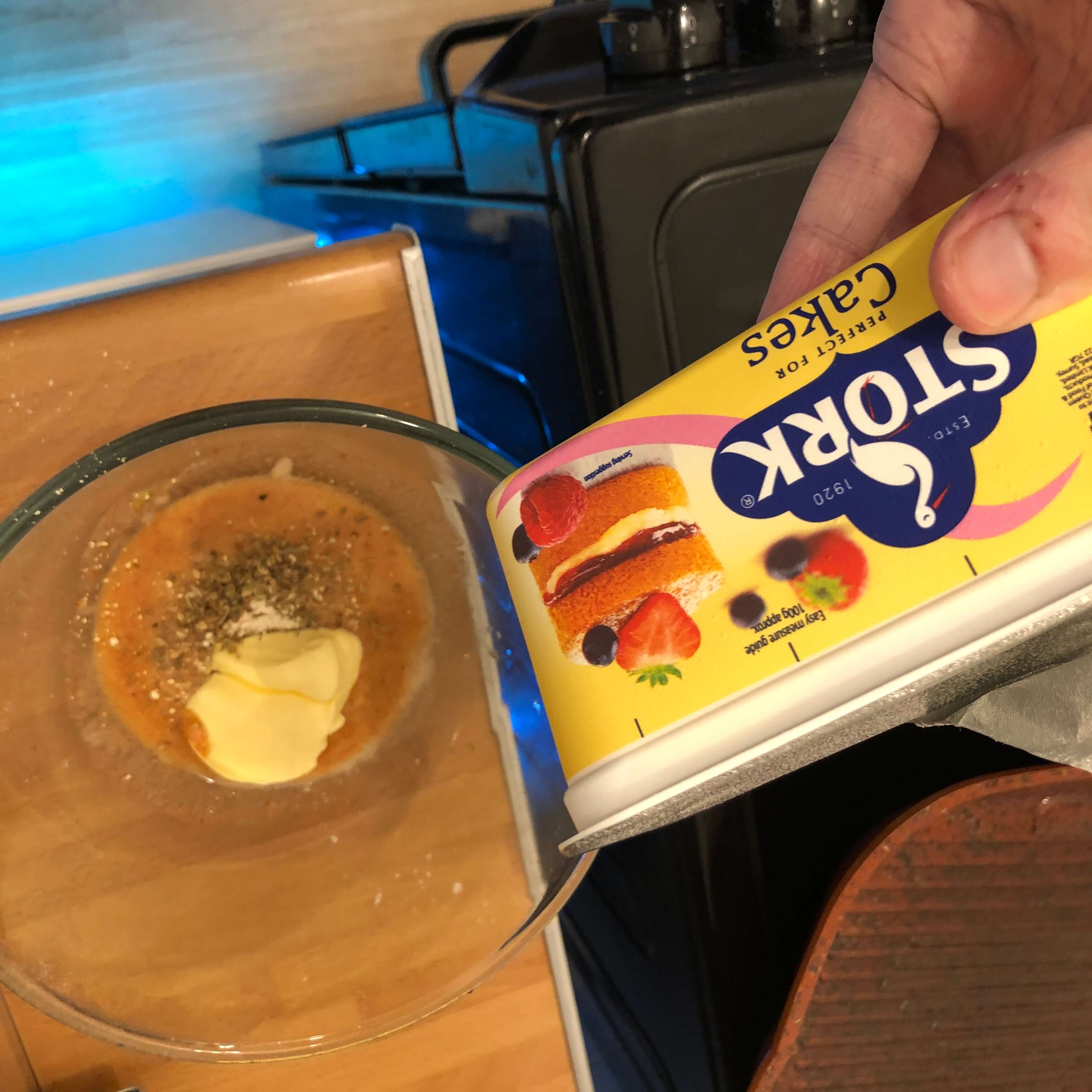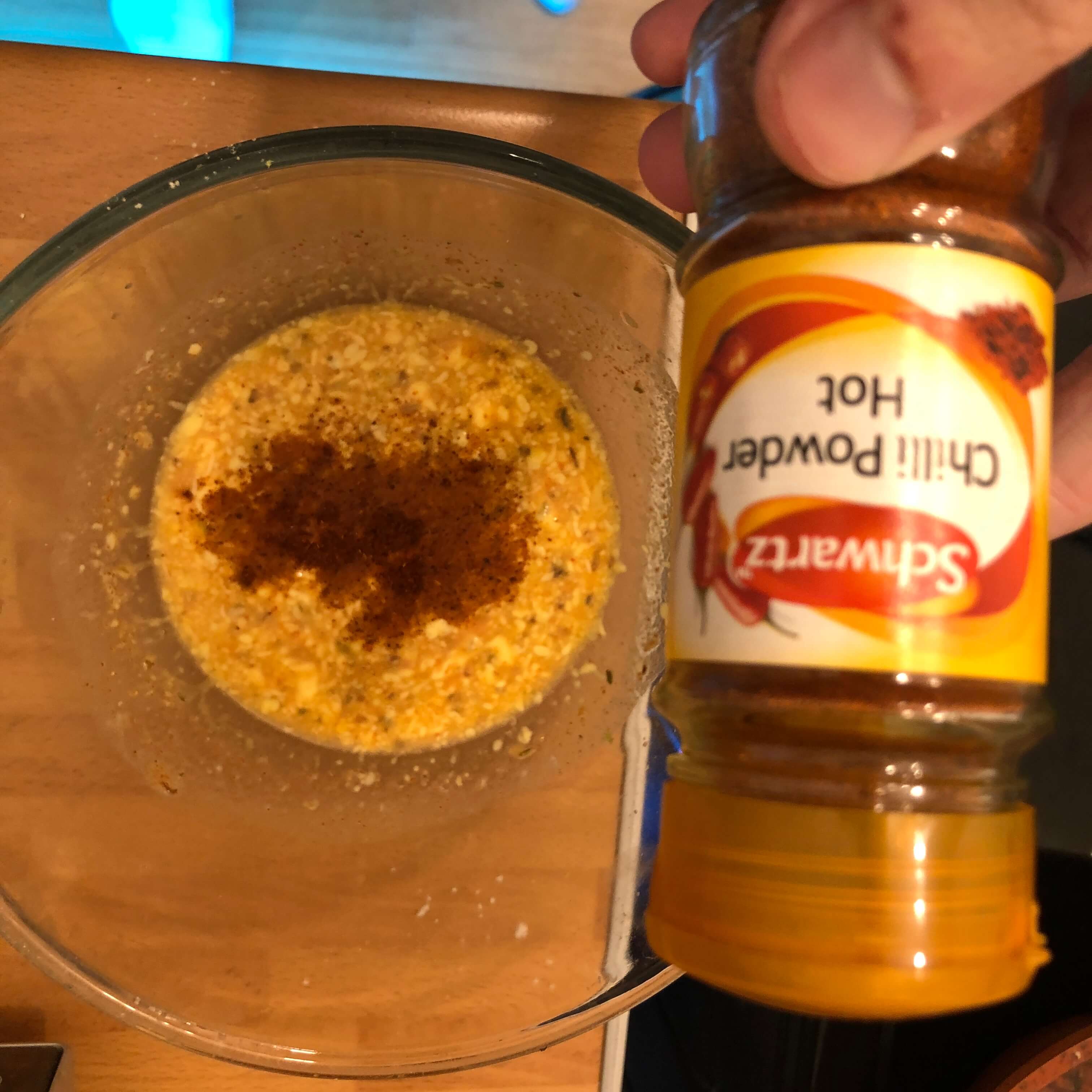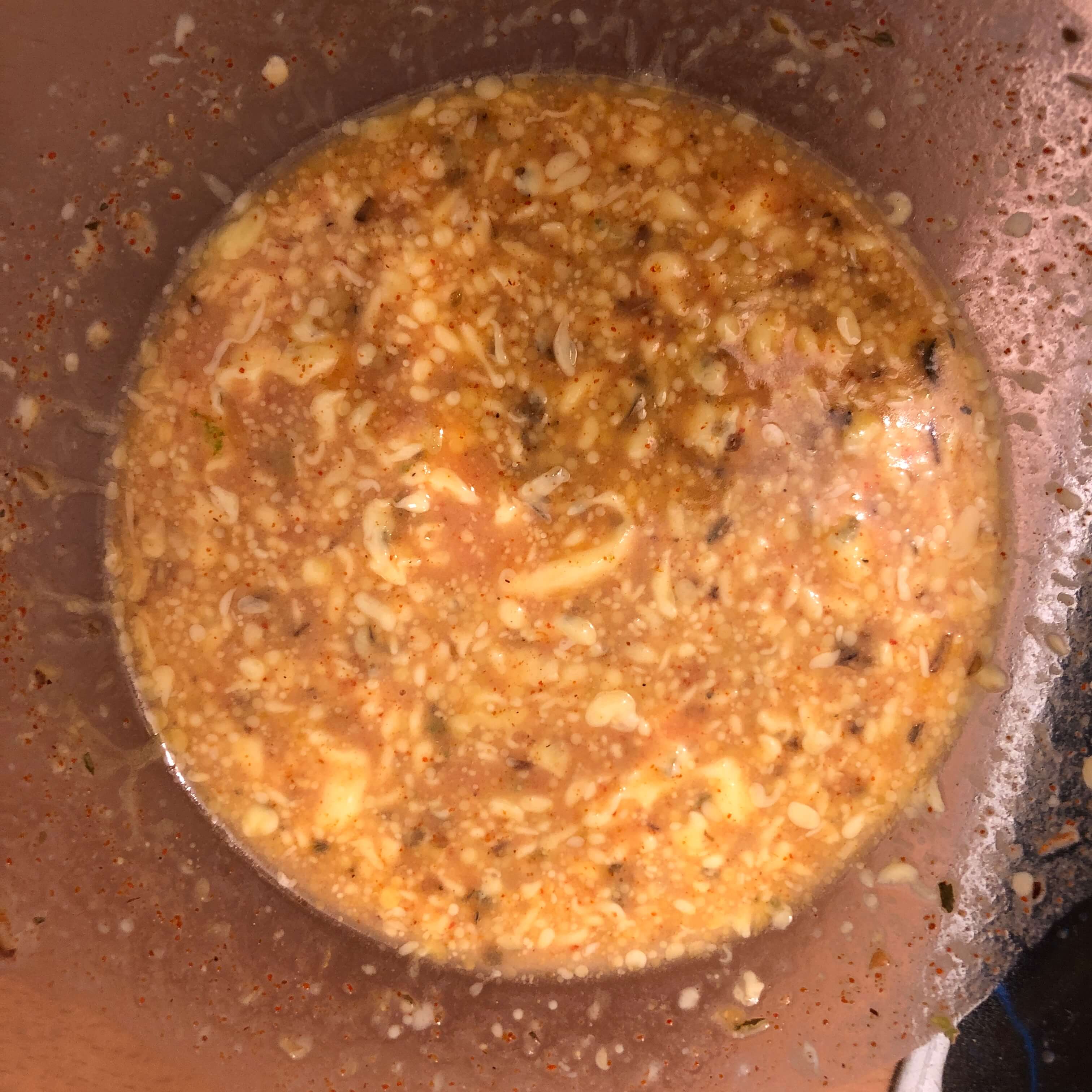 Add the first sea bream onto the pan and cook skin side down for 2 minutes, spread the paste onto the none skin side while it's cooking. This is a good time to put the put the broccoli florets into a saucepan of water, and turn down the heat on the rice.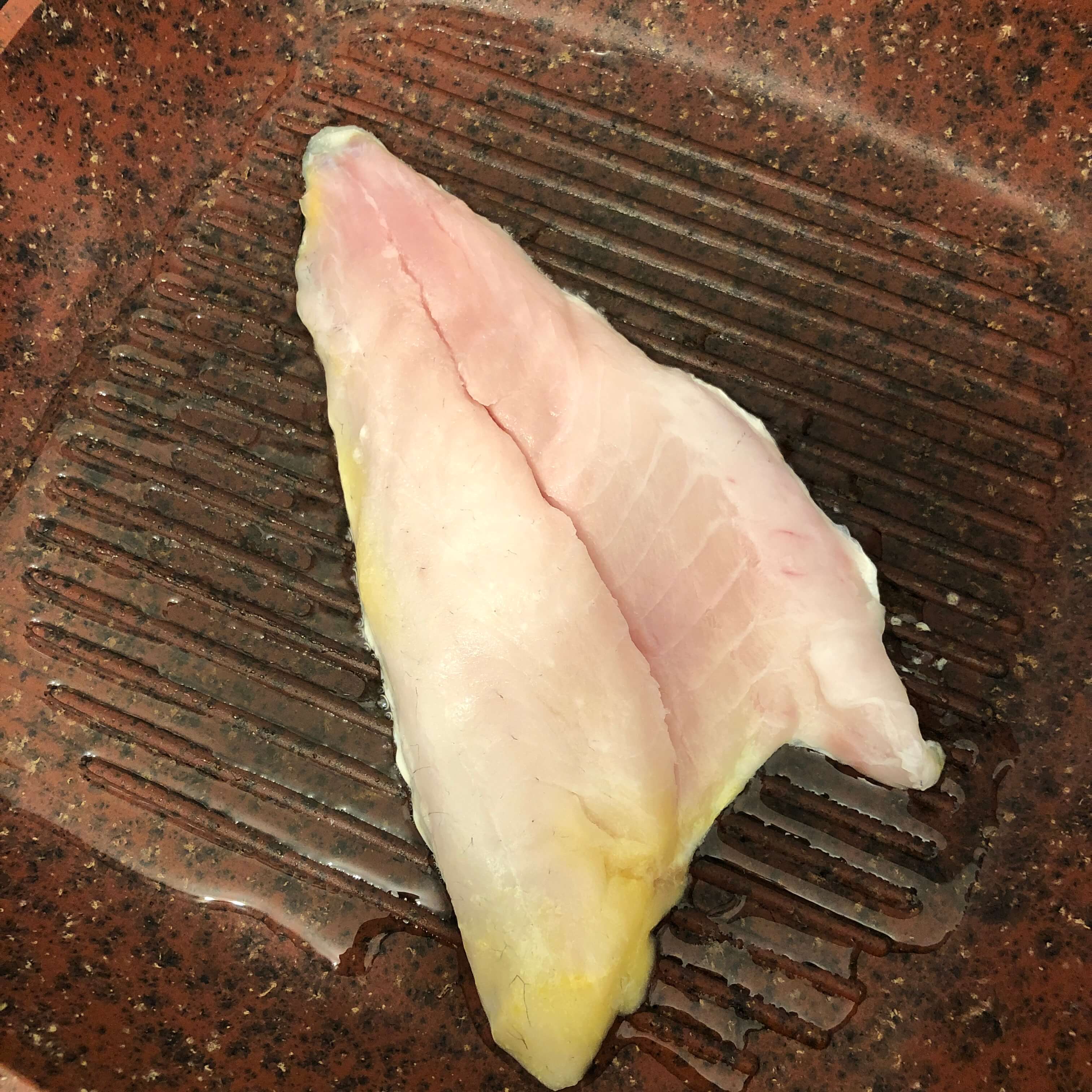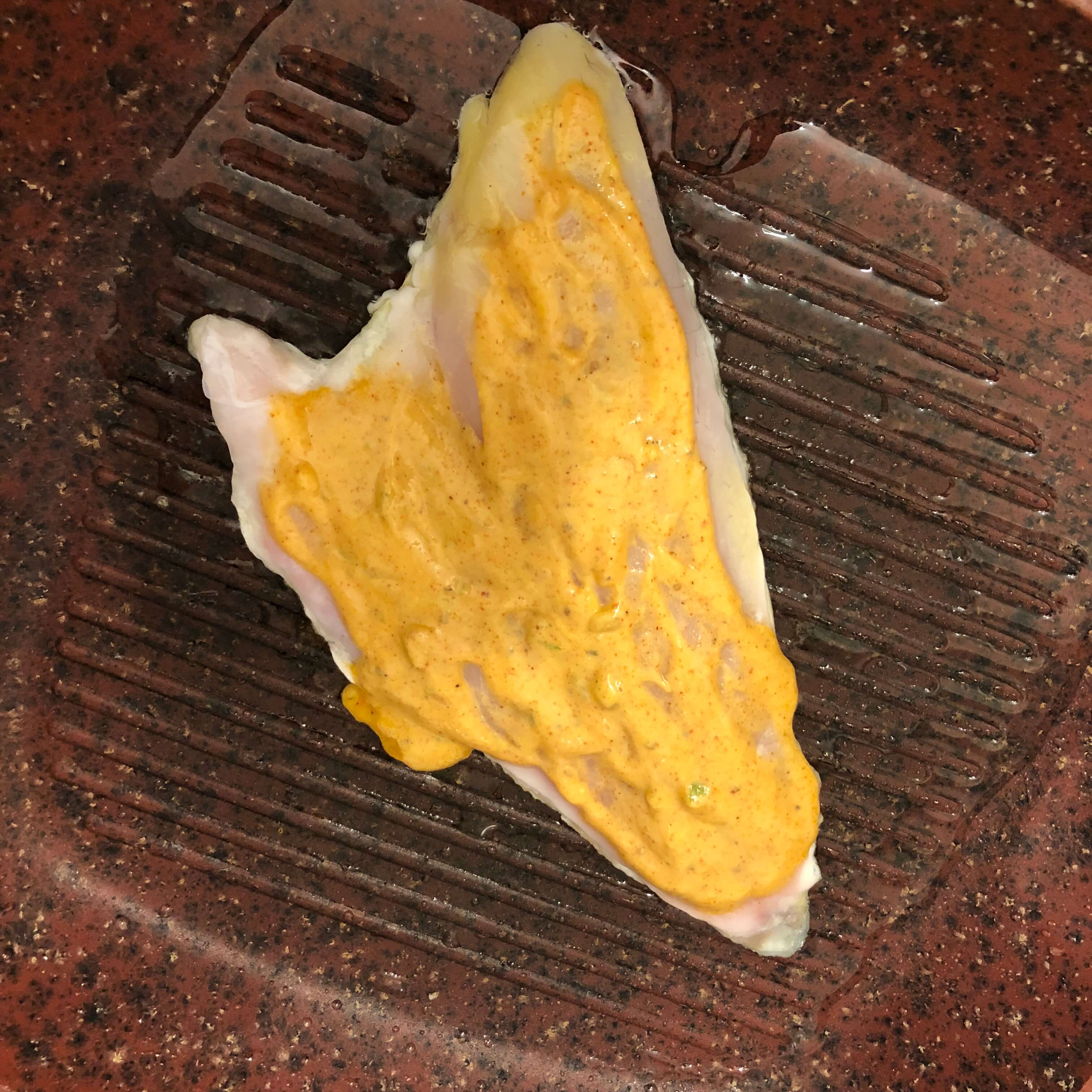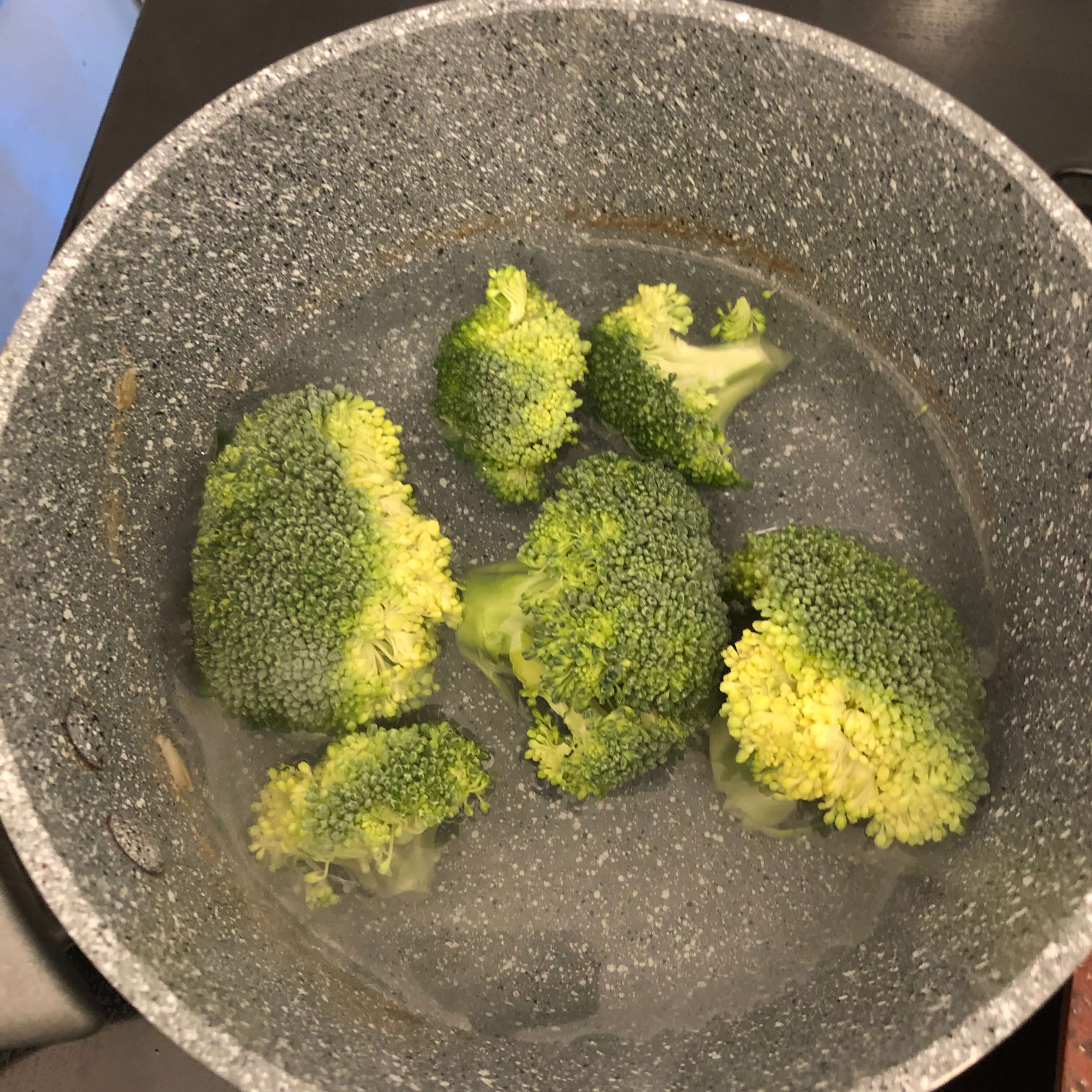 After two minutes flip the fish and cook for another 2 minutes.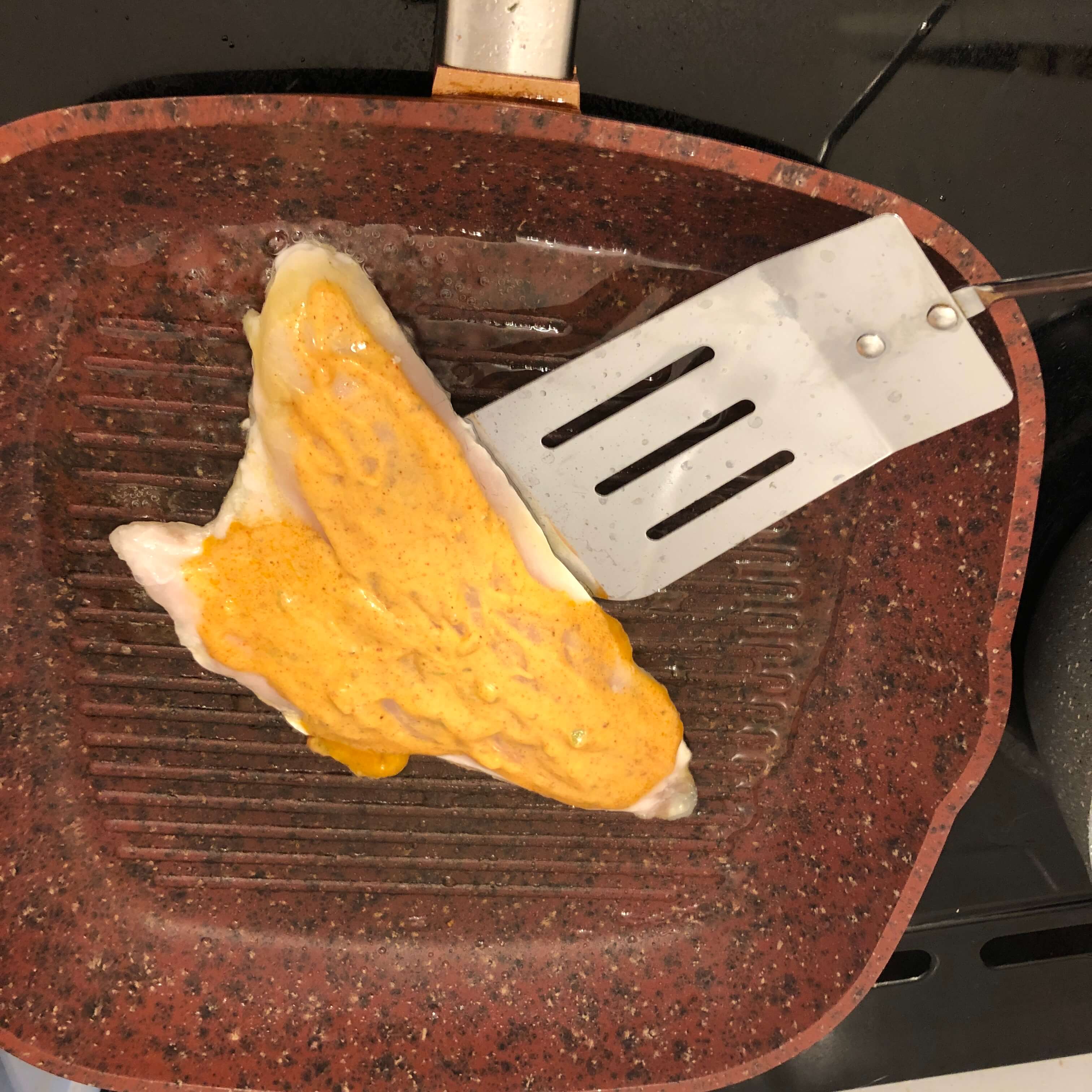 Flip again and the fish should be ready for serving, repeat this process for the other fish if you're making more than one.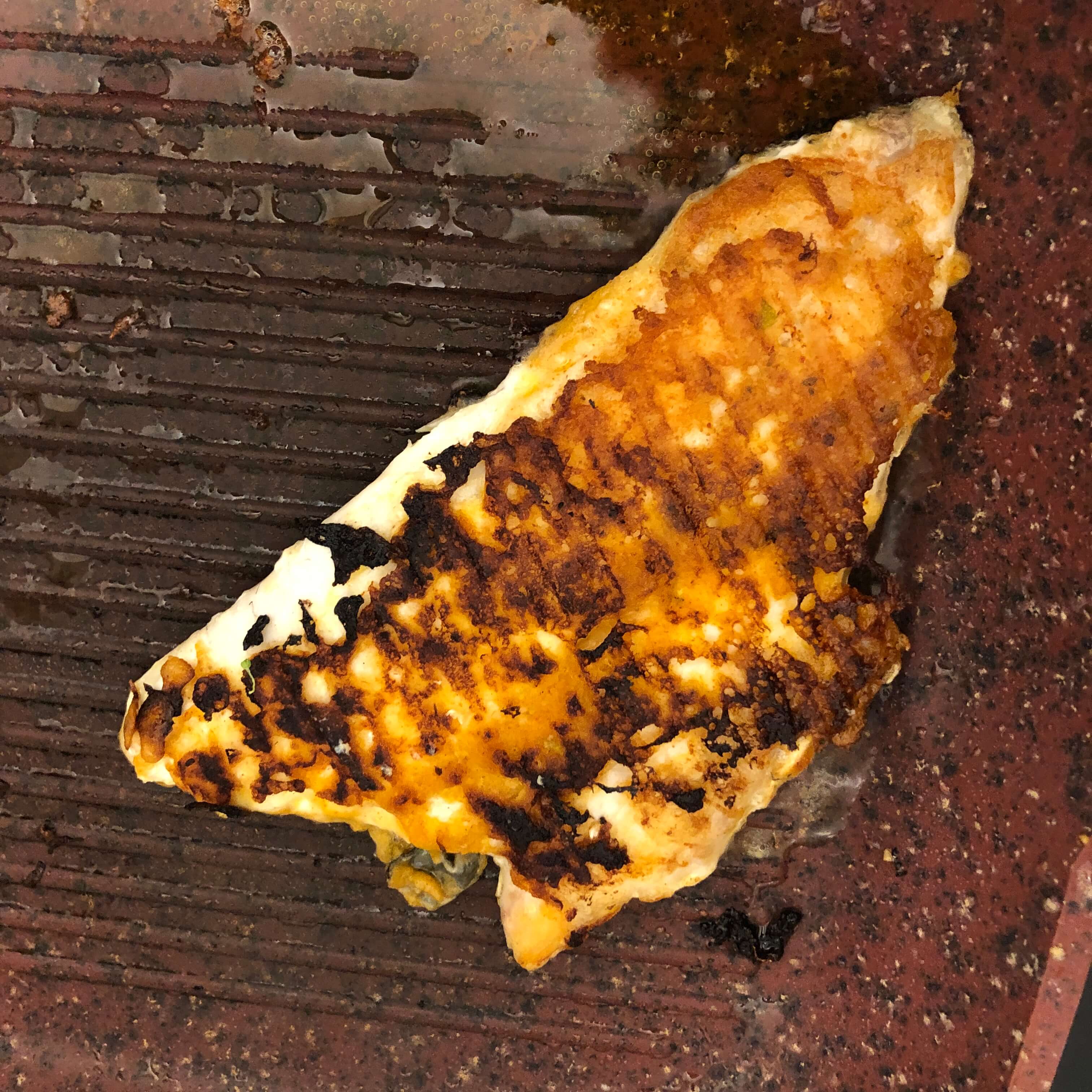 Now you're ready to plate everything, serve and enjoy!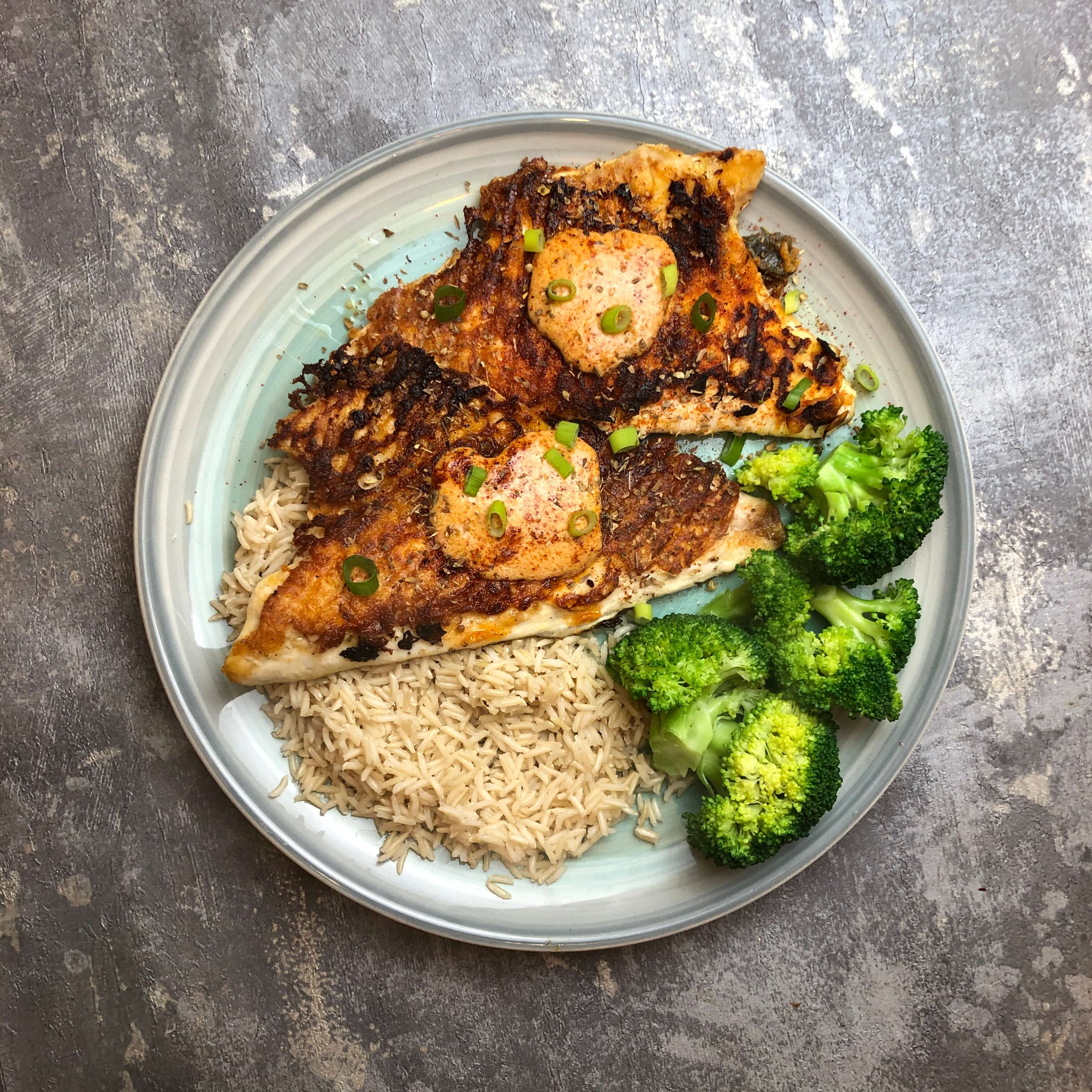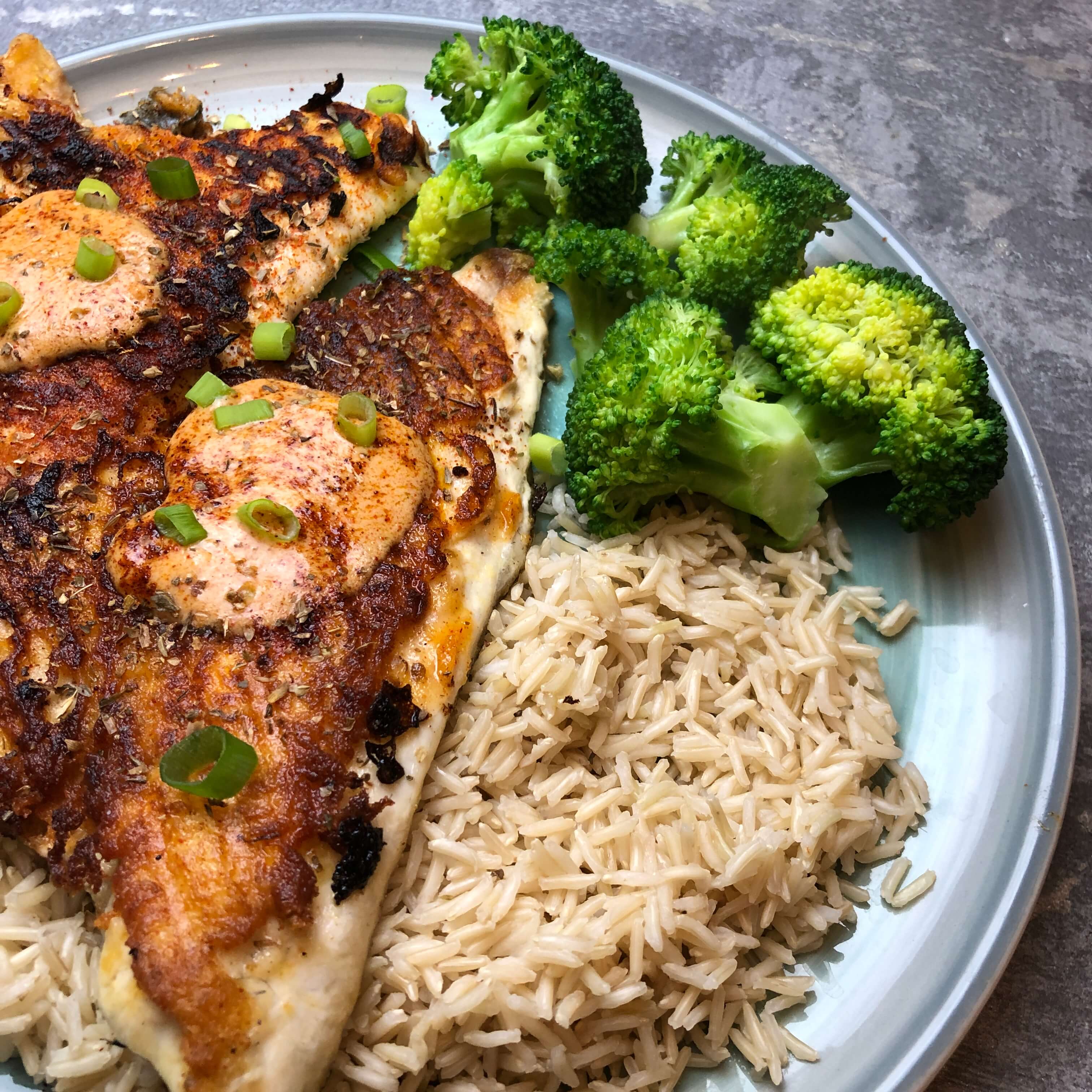 Yum

I'm back to the blog, and this one is really quick and easy, it makes such a great healthier alternative to fish and chips! The flavours are so great and the crispness makes for an amazing texture.