I served mine with rice, but i'll just be focusing on the chicken today so feel free to have with rice, chips or anything else!
What ingredients do I need?
Chicken (i'm using chicken thighs, around two per person should be enough depending on appetite)
5 tea spoons of salt (4 for the salt water and one for the breadcrumb mix).
1 egg
5 heaped table spoons of flour
5 heaped table spoons of uncooked couscous
1 tea spoon on onion granules
2 tea spoons of hot chilli powder
2 tea spoons of paprika
1 tea spoon of ground cumin
1 tea spoon of ground black pepper
1 tea spoon of garlic powder
5-10 table spoons of cooking oil (depending on saucepan/griddle size)
Great i've got those ingredients, what do I need to do now?
To start with put the chicken into a large bowl of water and salt. Ideally warm water works best as it losens the chicken up slightly. In another bowl crack and beat an egg add a couple of table spoons of water and beat again. In the last bowl add the flour, salt, couscous, onion granules, how chilli powder, paprika and ground cumin – mix that up then add the pepper and garlic and then mix again. (If you're serving with rice this is a great time to start that).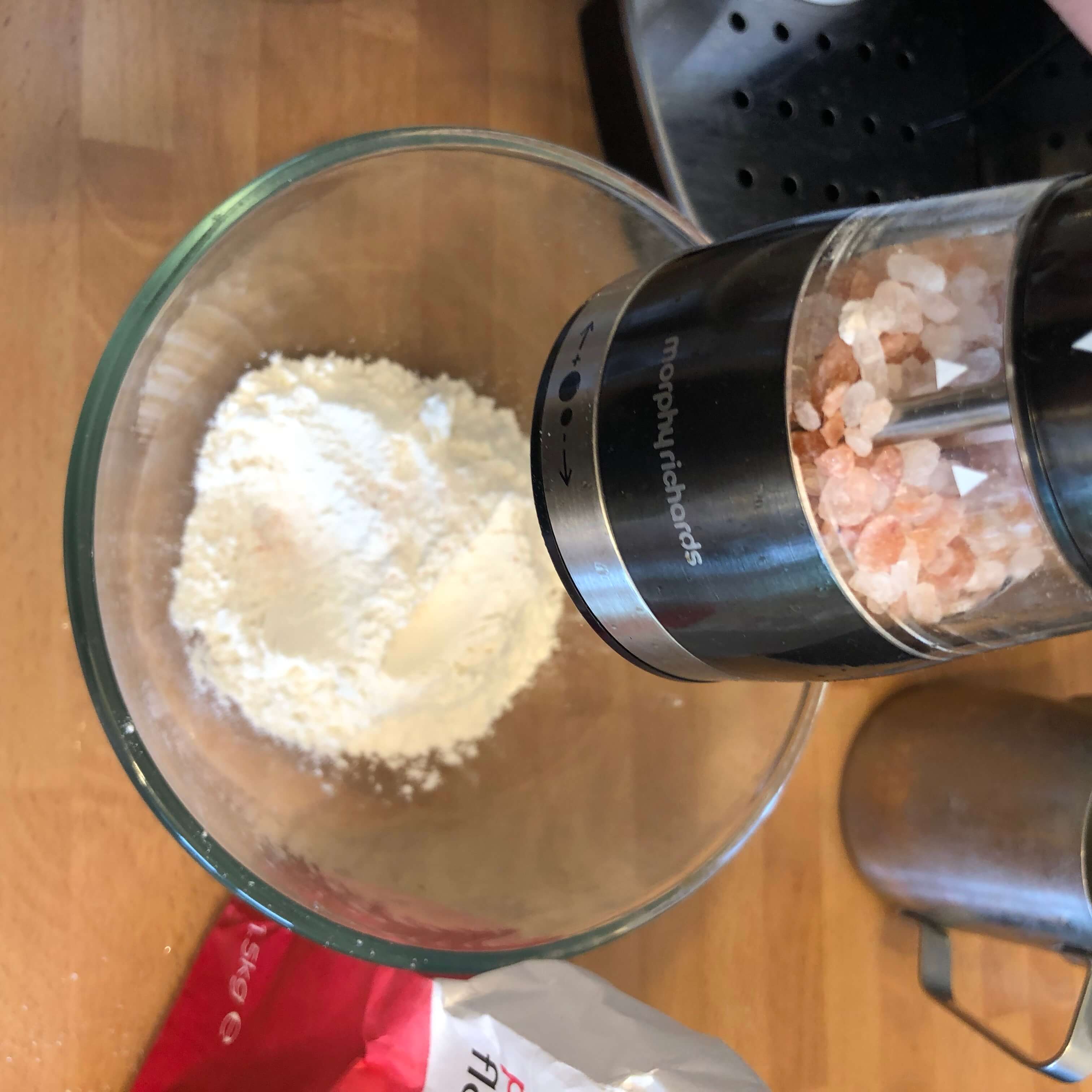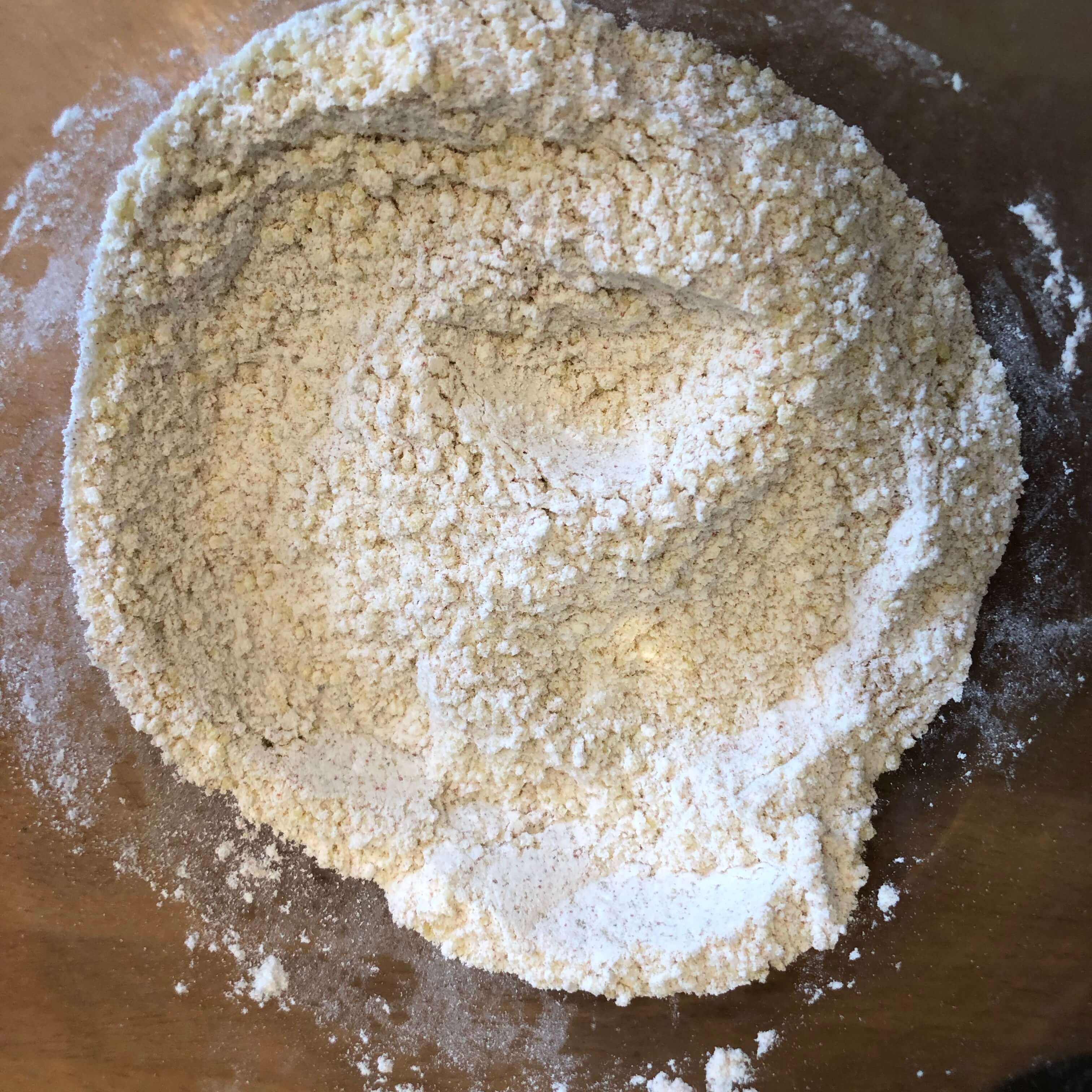 Now add the oil to your griddle and put at a high heat, while that's heating, get one piece of chicken, cover it fully in the egg, and then cover it fully in the breadcrumb mix, once fully covered transfer to a plate and do the next one. Once they are all done you're oil should be hot enough.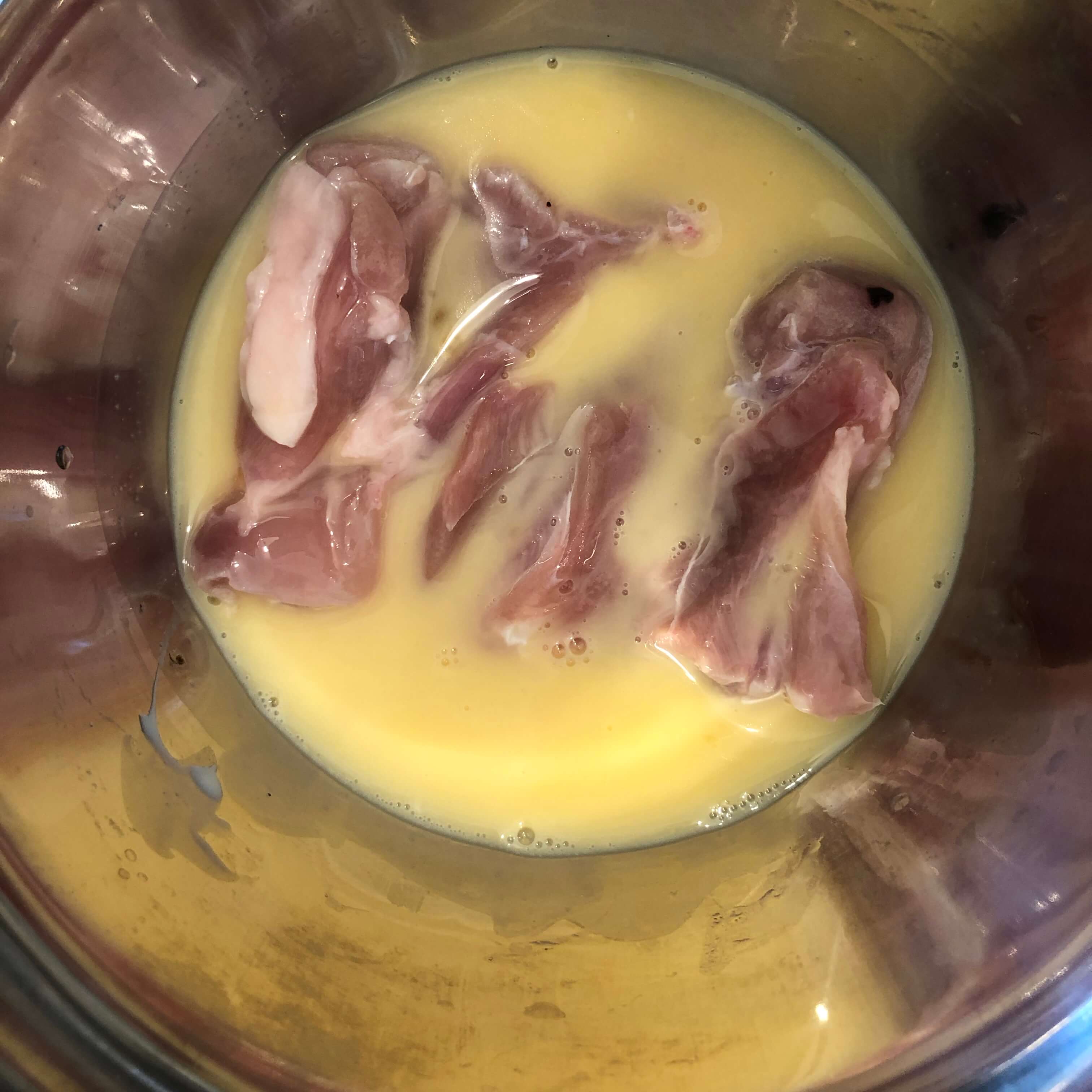 Now it's time to put the chicken on the griddle, carely place each piece of chicken onto the griddle, don't drop them on or you may get splashed by hot oil! Leave them to cook for a minute and then flip, do this around 8 times. If your chicken is quite thick you may need to do it a few extra times. Always use a temperature probe if in doubt!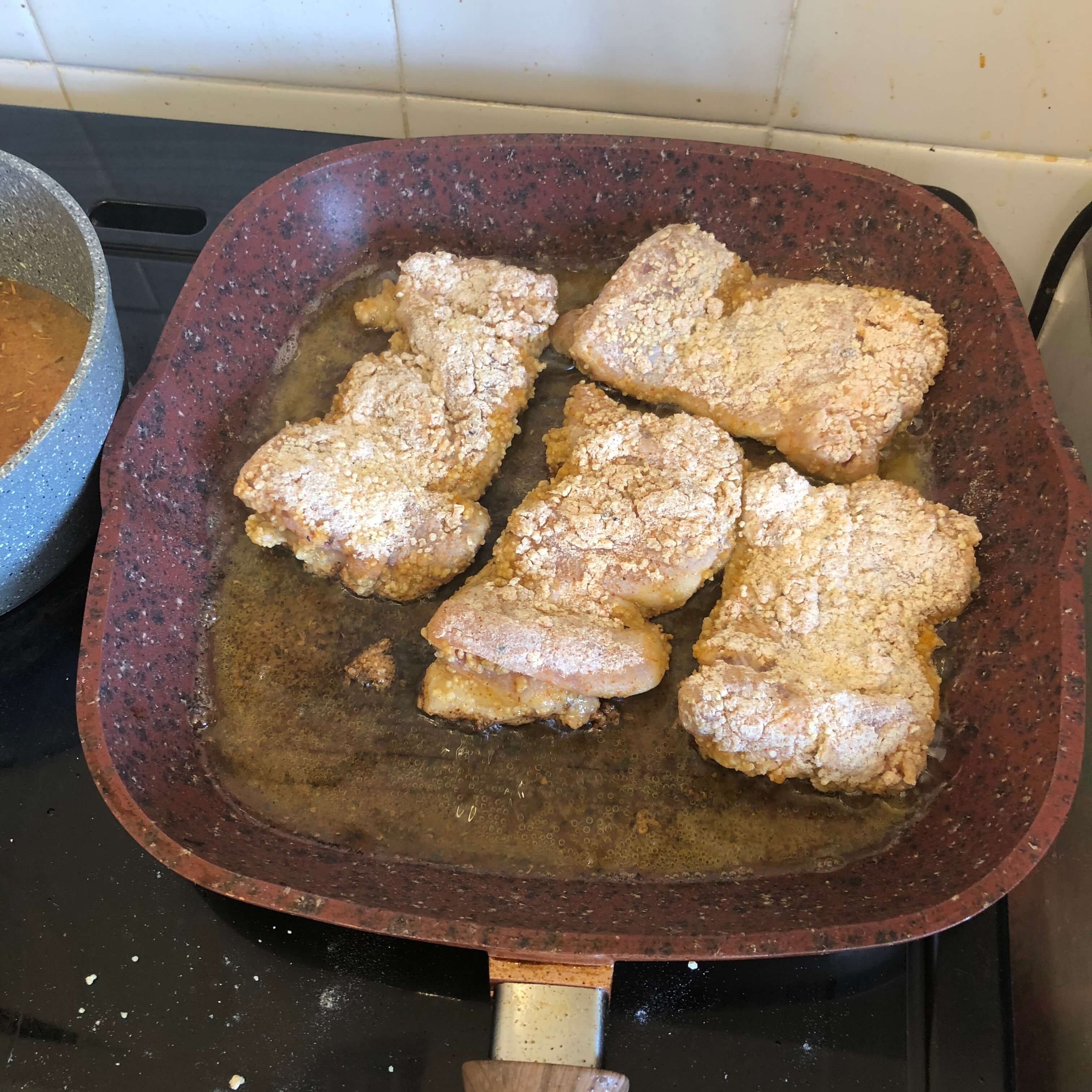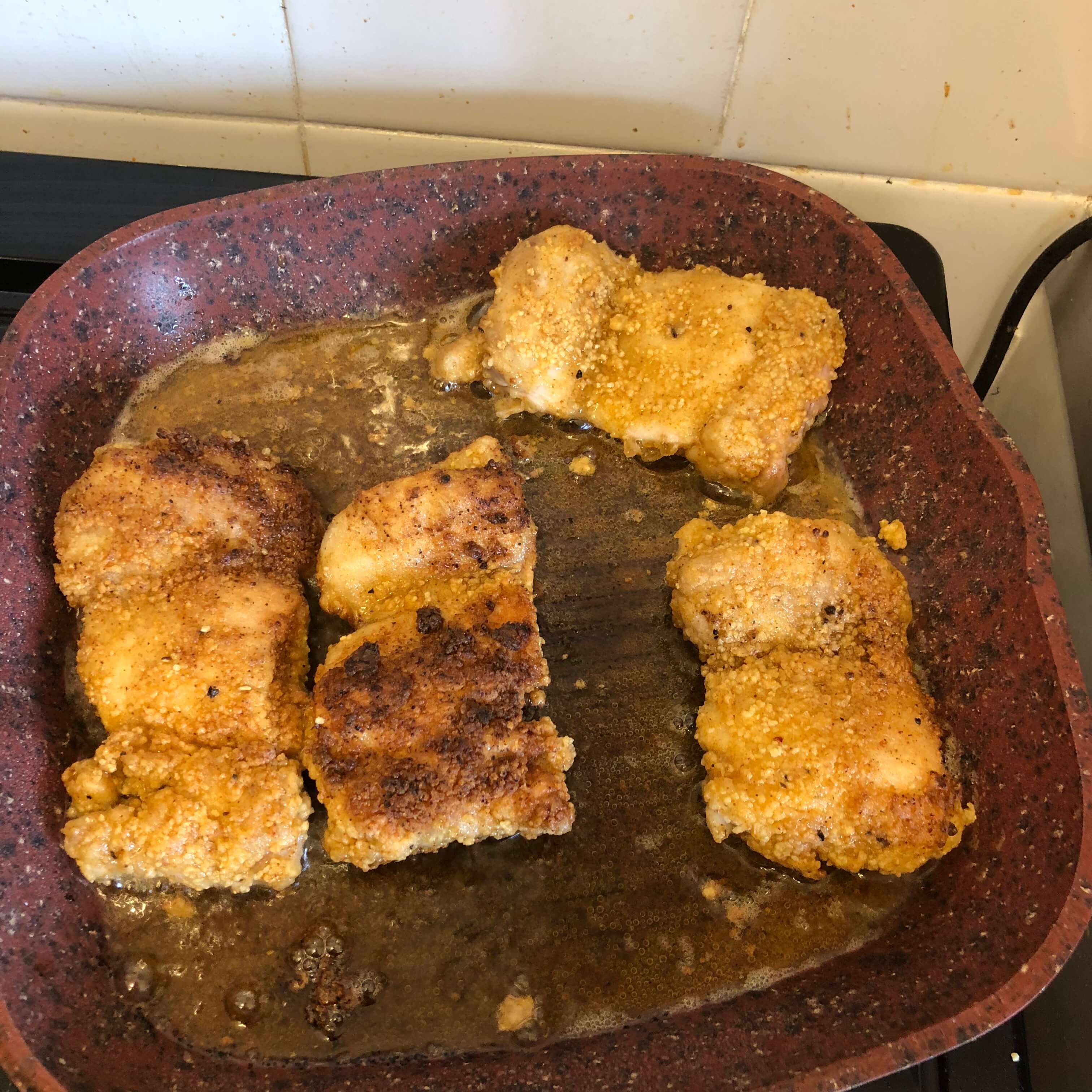 Now you're ready to serve your chicken which is cheaper and tastier than take out, enjoy!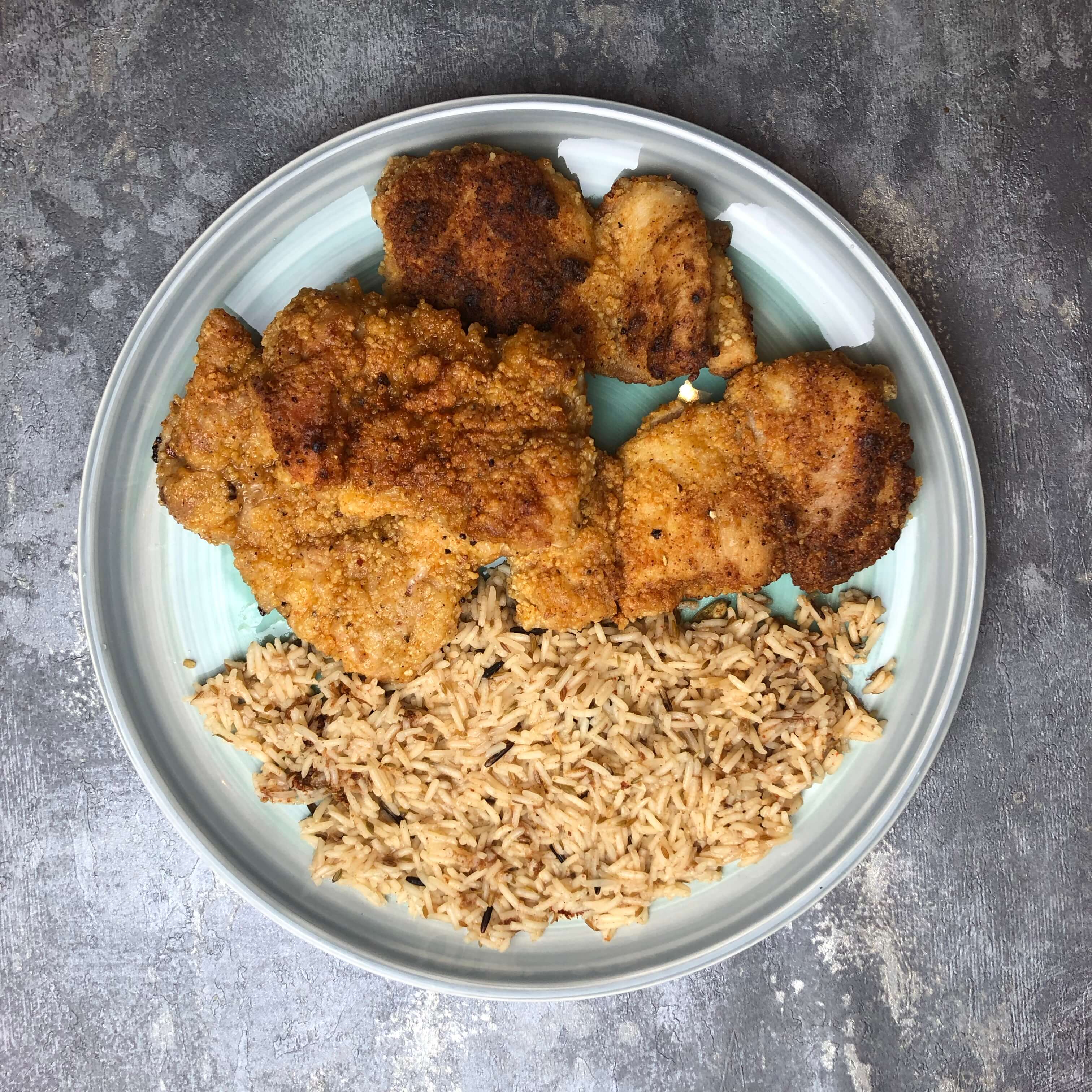 Yum

Today I woke up and wondered how fried chicken would taste when using couscous instead of breadcrumbs, and oh my god I think i've just created a thing! It makes it cripsy and crunchy and it just tastes soooo good. This is possible the ultimate comfort food. No chicken shop has got anything on this.