---
Sorry but ad clicks keep the site going
---
It's day 2 of cooking with a broken wrist, and i've got another recipe with limited amounts of washing up which can be cooked and eaten with one hand!
What ingredients do I need?
The following ingredients will serve two people:
1 cup paella rice
2 tablespoons cooking oil
300g diced chicken
60g of diced chorizo
2-3 red birds eye chillies
2-3 green birds eye chillies
2 table spoons of smoked paprika
2 tea spoons of garlic granules
1 tea spoon of parsely
1 tea spoon of ground peppercorns
---
Sorry but ad clicks keep the site going
---
What do I need to do?
Start by putting the paella rice, 1 table spoon of oil and a good covering of water in your paella pan. Place the pan on a medium-high heat, next place your diced chicken into the pan as well. Keep stirring and once the chicken is mostly white all oven add the chorizo, more water and another table spoon of cooking oil.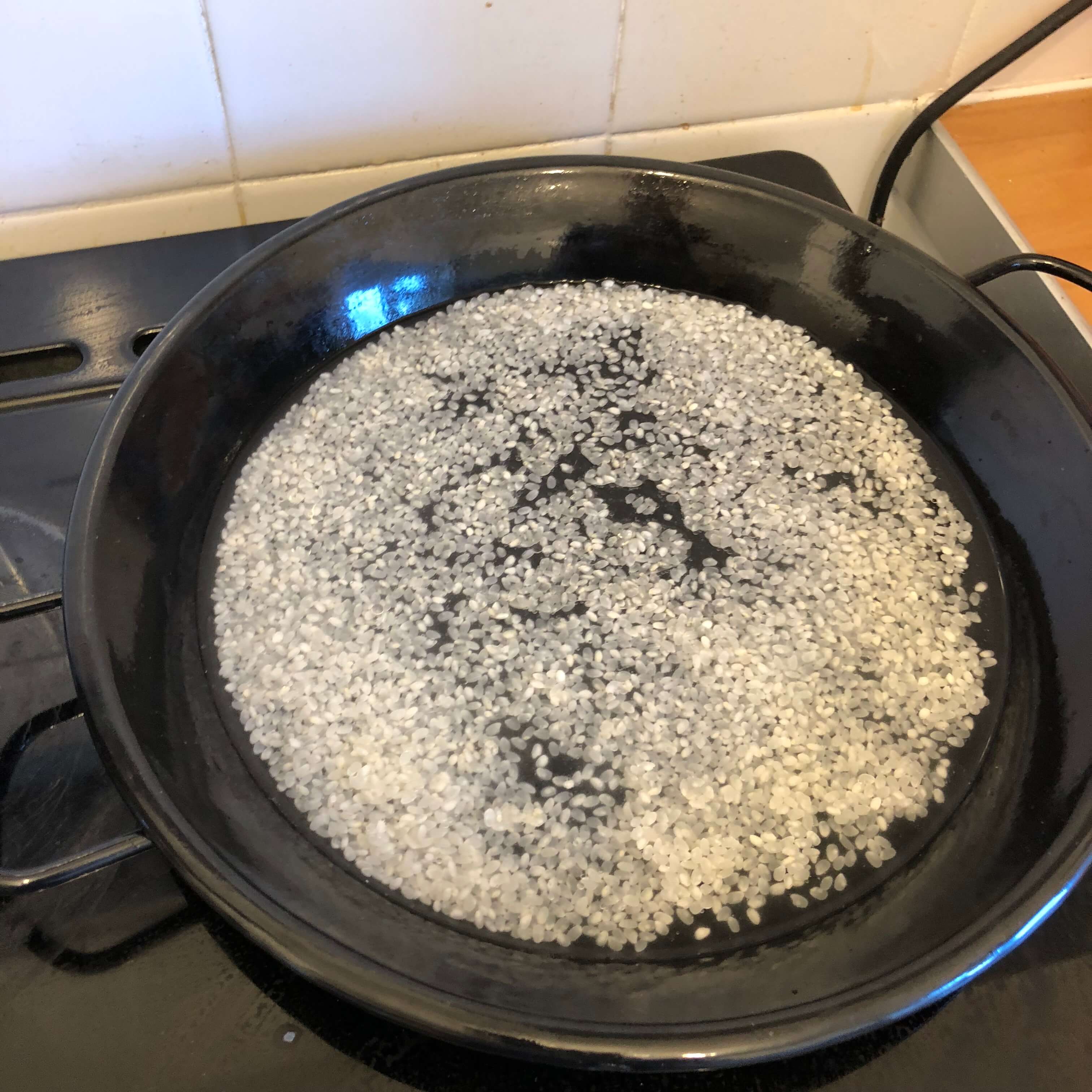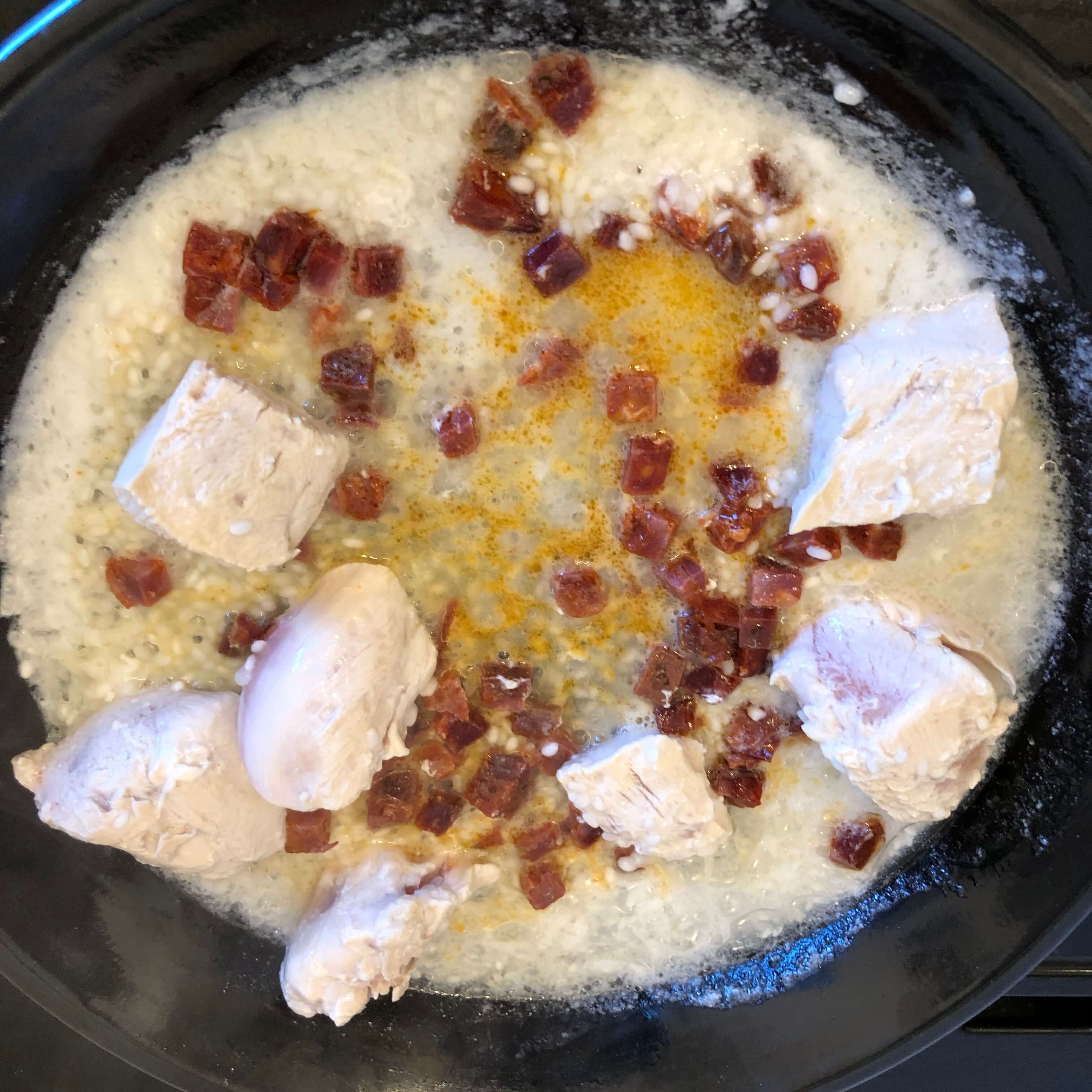 Just keep stirring while it's cooking, after several more minutes cut up the birds eye chillies and put in the pan and add more water, then cut each diced piece of chicken in half to speed up cooking times.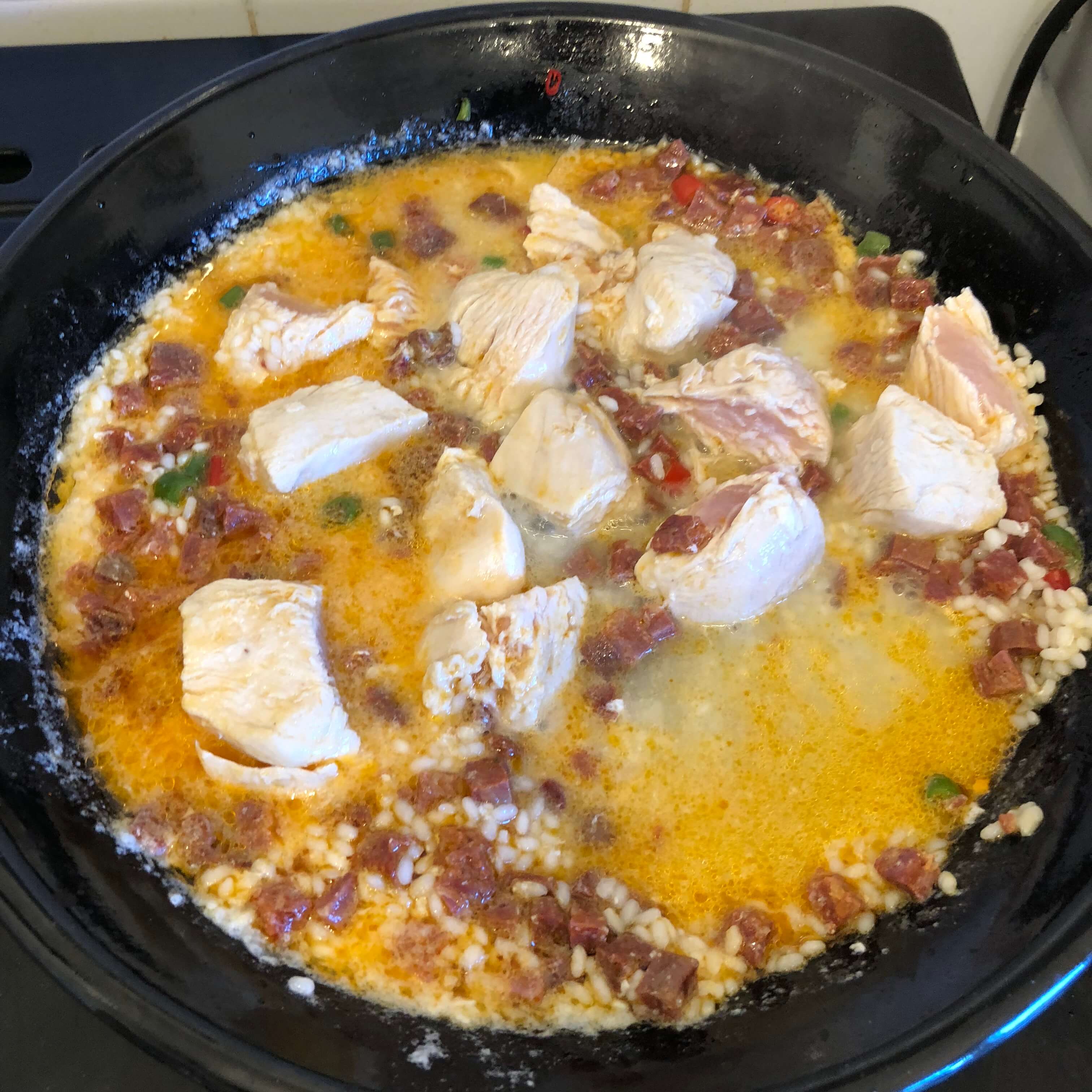 Keep stirring and cooking for another 2 minutes and then add the smoked paprika and garlic granules.
Then add the pepper and parsley, and keep stirring and cooking.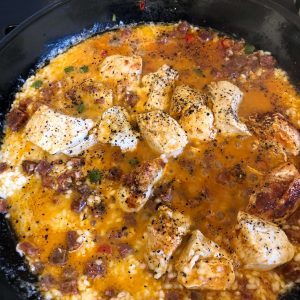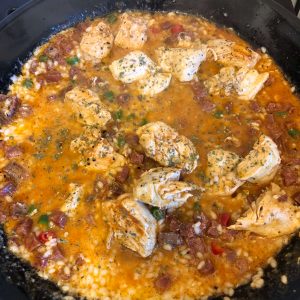 Once most of the water is evaporated temperature probe the chicken to make it's cooked, and if it is you're done, enjoy!
Yum