---
Sorry but ad clicks keep the site going
---
It's been a couple of days since i've posted so i've returned with a right banger! There isn't much cook time involved and the flavours, oh the flavours are to die for, this is quite possibly the best use you'll ever have for peanut butter! Let's get straight to it!
What ingredients do I need?
The following ingredients will serve 2:
For the chicken:
1 tbsp olive oil
Diced chicken 400g – 450g
For the paste:
2 teaspoons of onion granules
2 teaspoons ground coriander
1 teaspoon of corriander leaf
2 heaped table spoons smooth peanut butter
 2 chicken stock cubes
3 table spoons of lemon juice
Other ingredients:
4-5 thai chillies chopped
1 pak choi
2 table spoons of roasted cashews
To serve:
1 cup of rice
---
Sorry but ad clicks keep the site going
---
Great I have those ingredients, what do I need to do?
Firstly add your table spoon of oil and the diced chicken into a wok and start to cook at a medium-high heat, after around 3 minutes flip each piece, and continue to cook for another 3 minutes. After this time your chicken won't be cooked but it will be largely white. Add all your paste ingredients one by one into the pan.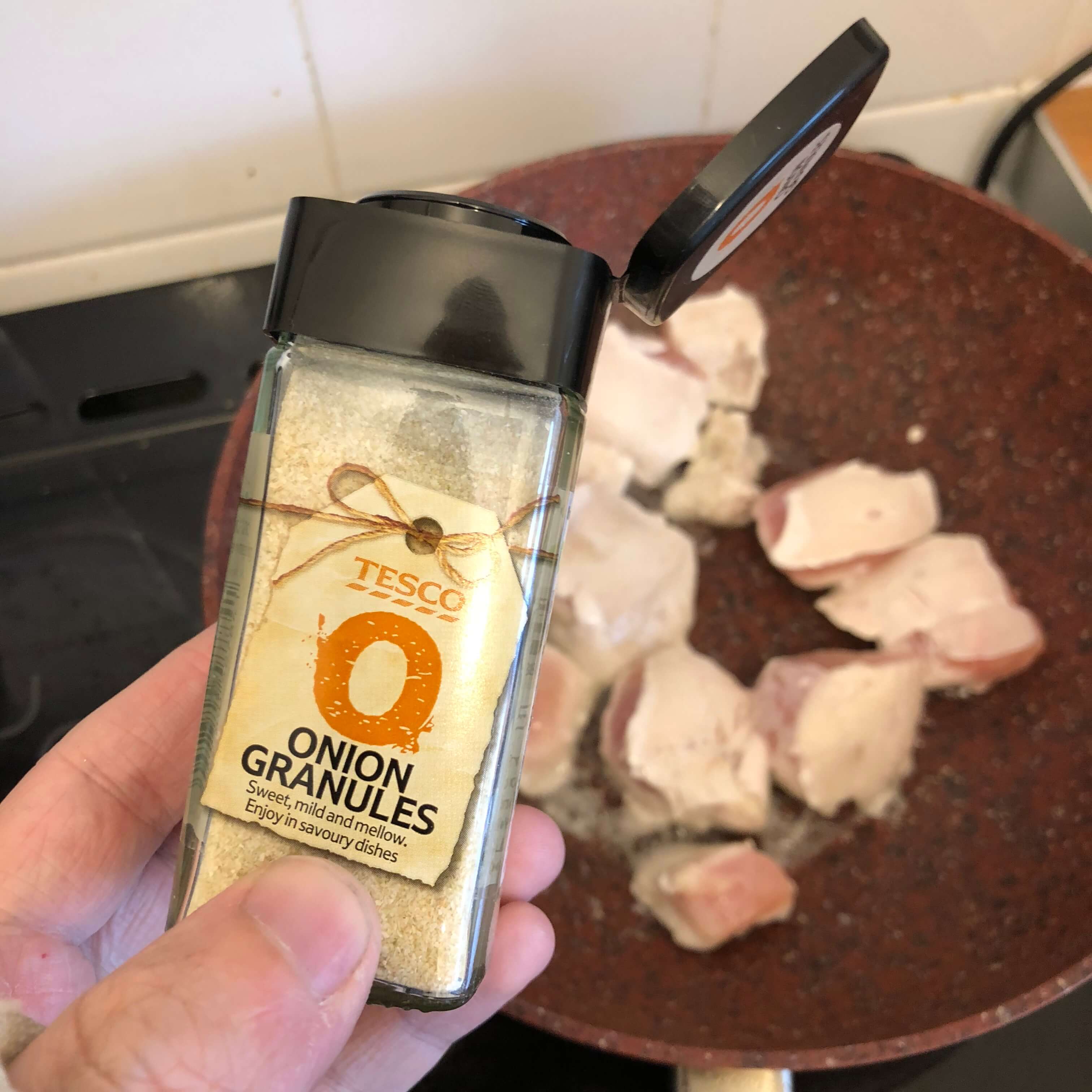 e
Once these are added you will want to put your rice into a saucepan of water at a medium heat, and you will want to change your cooking method of the chicken to stir frying as you don't want the paste to burn or stick to the pan. While the rice is cooking continue to cook and stir the chicken for another 3-4 minutes.
After those 3-4 minutes add your chillies and pak choi leaves, and continue to stir while cooking for another 4 minutes. Periodically stir your rice too. After those 4 minutes add your cashew nuts and continue to cook and stir for another 6 minutes.
And that's it your done, your rice should be ready as well as you're good to serve and enjoy!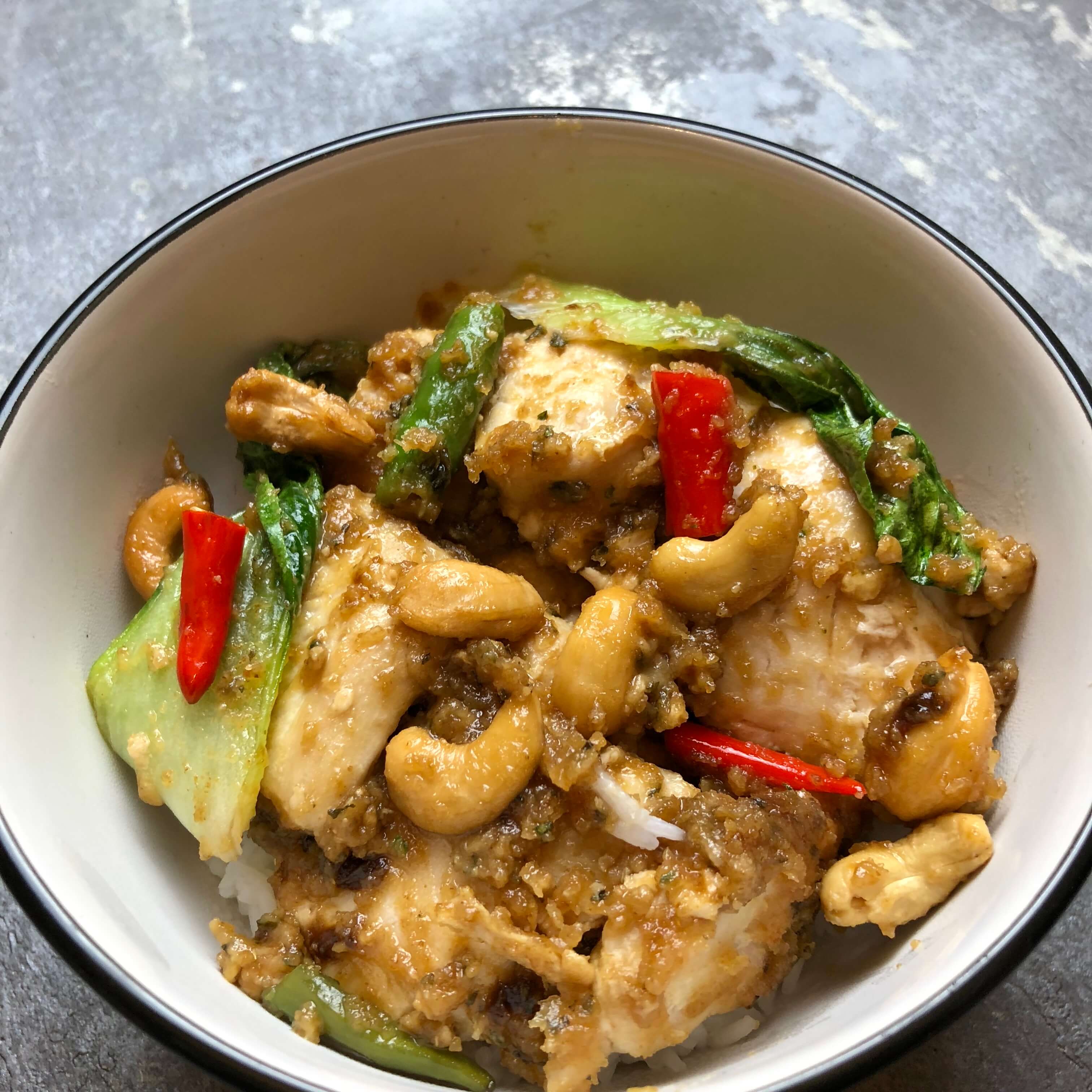 Yum