---
Sorry but ad clicks keep the site going
---
It's food time, and boy was I hungry! This dish is marinated in an amazing curry marinade with a hint of lemon. The mixture of three different meats offers different tastes and textures, bringing multiple layers to the dish. I'll get straight to the recipe now!
What ingredients do I need?
The following will serve 2-3 people:
For the marinade:
1 teaspoon of salt
8 teaspoons of lemon juice
2 teaspoons coriander ground
2 teaspoons coriander leaf
3 teaspoons garlic powder
2 teaspoon ginger
1 teaspoon turmeric
1 teaspoon fennel seeds
2 teaspoons cumin
4 teaspoons paprika
2 table spoons of milk.
Other:
100g-150g of diced chicken
100g-150g of pork strips
100g-150g of beef strips
1.5 – 2 cups of rice
2 table spoons of cooking oil
---
Sorry but ad clicks keep the site going
---
Great I have those ingredients what do I need to do?
Firstly we need to marinade the meats, so start by placing all of the marinade ingredients into a resealable bag, seal it and mix it together by keep screwing up the bag in your hand.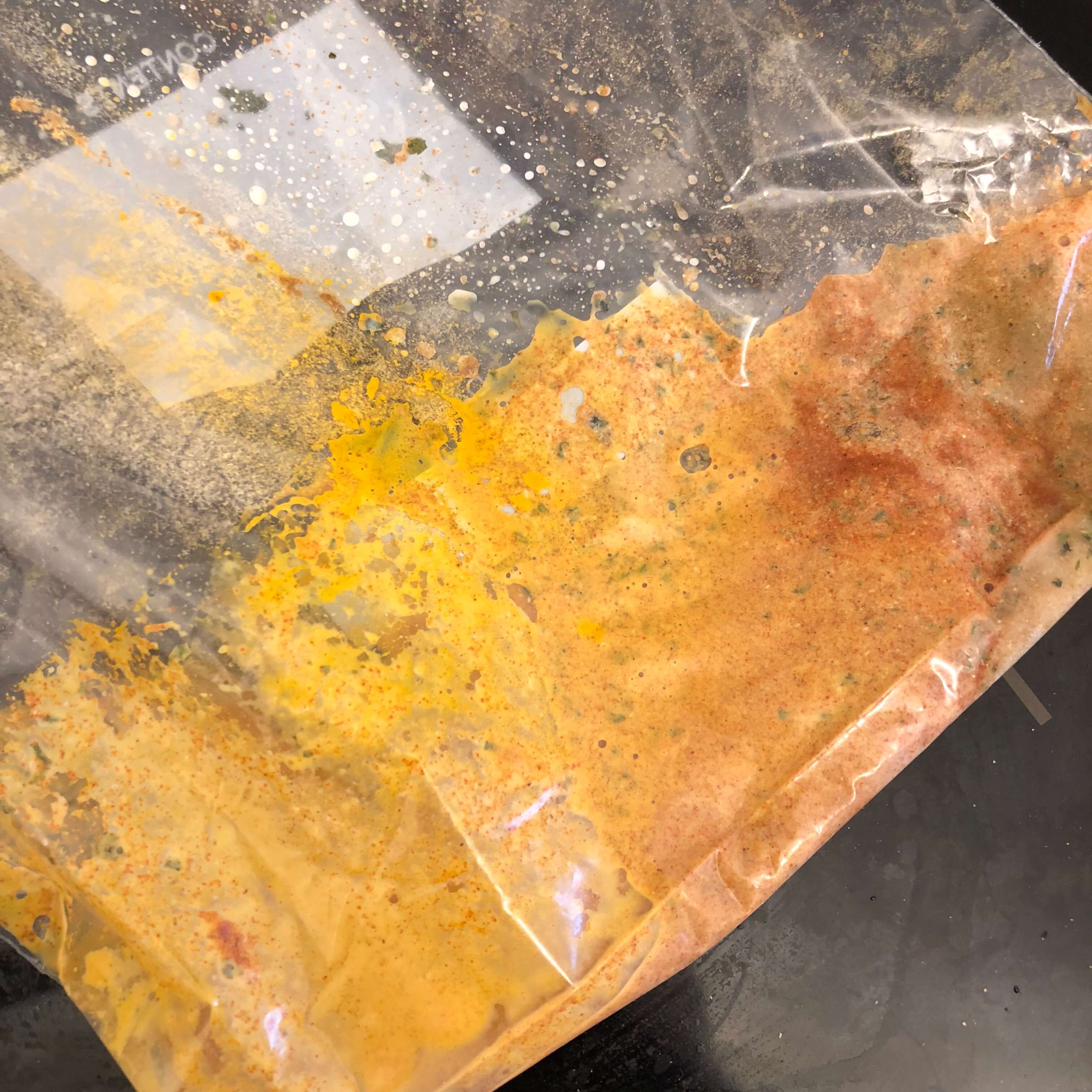 Next place the meats into the bag, seal it and mix it again using the same technique as mixing the marinade together.
Place the bag of meats into the fridge, and allow to marinade for at least 2 hours, once down take them out and place on a griddle with 2 tablespoons of cooking oil on a medium high heat. Also place the rice into a saucepan of water and place on a medium high heat.
Keep rotating the meats and periodically stirring the rice for the next 15 – 20 minutes.
After 20 minutes both should be done, strain any remaining water from the rice and transfer to a bowl, then place the meats on top.
Yum