---
Sorry but ad clicks keep the site going
---
It's Easter Monday, we're full of roasts, chocolate and all sorts of goodies, so I figured i'd have something a little different and have a curry. A long while ago I put cashews in curry as an experiment and it was really good so i'm now going to publish my cashew chicken curry here!
What ingredients do I need?
Chicken breast (quantity depends on the amount of people and their appetite)
Some form of basmati rice (i'm using basmati and wild rice because it's great!)
1 chilli
A handful of salted cashew nuts
Some form of cooking oil (i'm using rapeseed oil)
Ground cumin
Ground coriander
Coriander leaf
Paprika
Chili powder (heat to your taste, i'm using mild)
Ground cloves
Flour
Garlic Granules
---
Sorry but ad clicks keep the site going
---
Great i've got those, what do I need to do?
To start with put some oil into a pan and start heating at a medium heat, while that's heating dice your chicken breast into cubes. Now the secret between a good curry and a restaurant-quality-good curry is having the meat soak in as much of the sauce as possible. What I do is place the meat in a freezer bag and seal it, and then I mash it with a meat tenderiser on both sides for a good minute or so on each side. The reason I place them in a freezer bag is for hygiene reasons you don't want raw chicken juices spraying across your kitchen! Once done place the chicken into the pan.
Next up lets make that sauce, I start by adding 2 table spoons of ground cumin, and then 2 table spoons of ground coriander, followed by a table spoon of coriander leaf. Next up a generous table spoon of paprika, and a table spoon of the chilli powder. Then add slightly under a table spoon of ground gloves to the mix as well. Next add two generous table spoons of your oil and 2 table spoons of flour. Mix this into a paste before adding half a teaspoon of garlic granules. Mix that in and add a few shakes of chilli flakes before mixing that into the paste again.
This is a good time to put the rice in a sauce pan of water at a medium-high heat, next up pour a cup and a half of boiling water onto your curry paste that you've just made and stir until the paste and water are fully mixed into a thickish sauce.
Once the chicken is mostly white add the salted cashews and half a chopped chilli to the pan.
After several minutes add the sauce and keep cooking and stirring at a medium heat until the rice is ready, once ready strain the rice.
And that's it you're ready to serve now!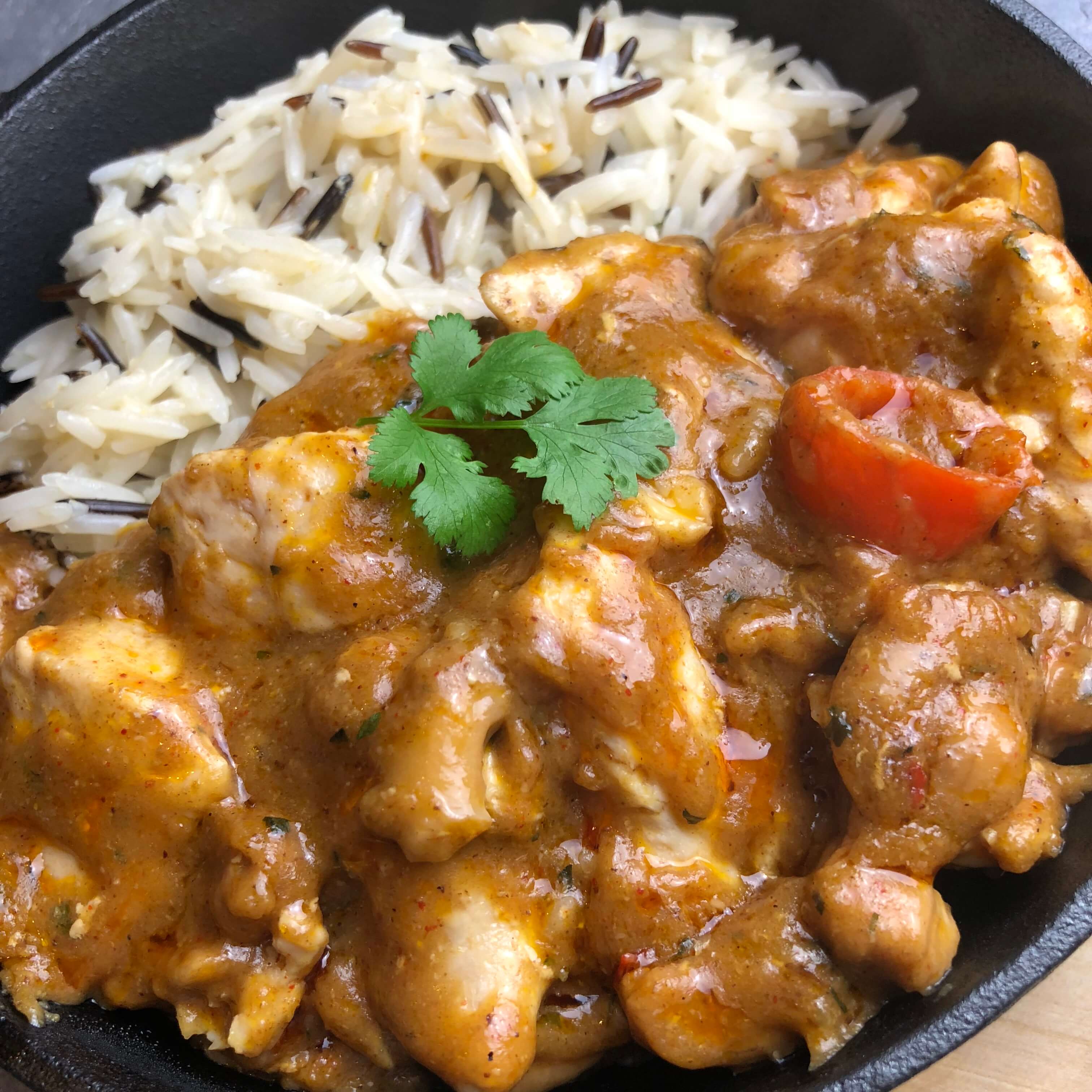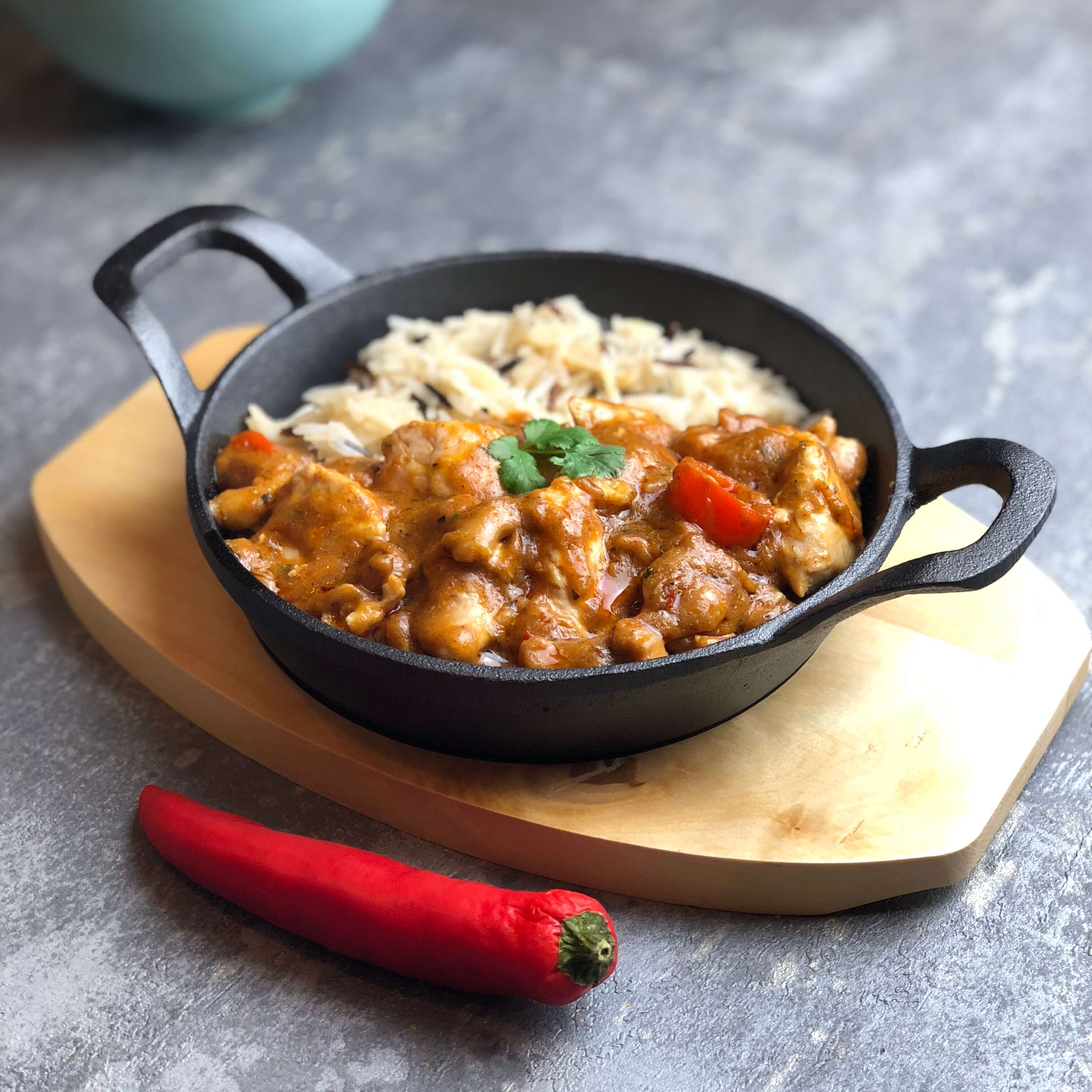 Yum