What ingredients do you need?
The following will serve 2:
300g of diced lamb
2 table spoons of cooking oil
5 table spoons of coconut milk
A sprinkling of salt
1 cup of rice
For the marinade:4 tablespoons vegetable oil
4 table spoons of tomato ketchup
2 table spoons of onion granules
1 tablespoon of garlic granules
1/4 tablespoon of ground ginger
2 teaspoons of coriander powder
1 teaspoon of coriander leaf
1 teaspoon of cumin powder
1/2 teaspoon of turmeric powder
2 teaspoons of garam masala powder
1/2 teaspoon of hot chilli powder
I have those ingredients, what do I need to do?
We're going to marinade the lamb in the curry as we really want those flavours to really soak in, for this you'll want to marinade for 1-2 hours, you could do it for longer if you wish.So we'll start by placing all the marinade ingredients into a resealable bag, followed by the meat, seal the bag and squash everything together to ensure the meat is totally covered in the marinade.
Once the 1-2 hours is up, place your rice in a saucepan of water and put on a medium high heat. Put the coconut milk and 2 table spoons of cooking oil into a wok and put at a medium high heat.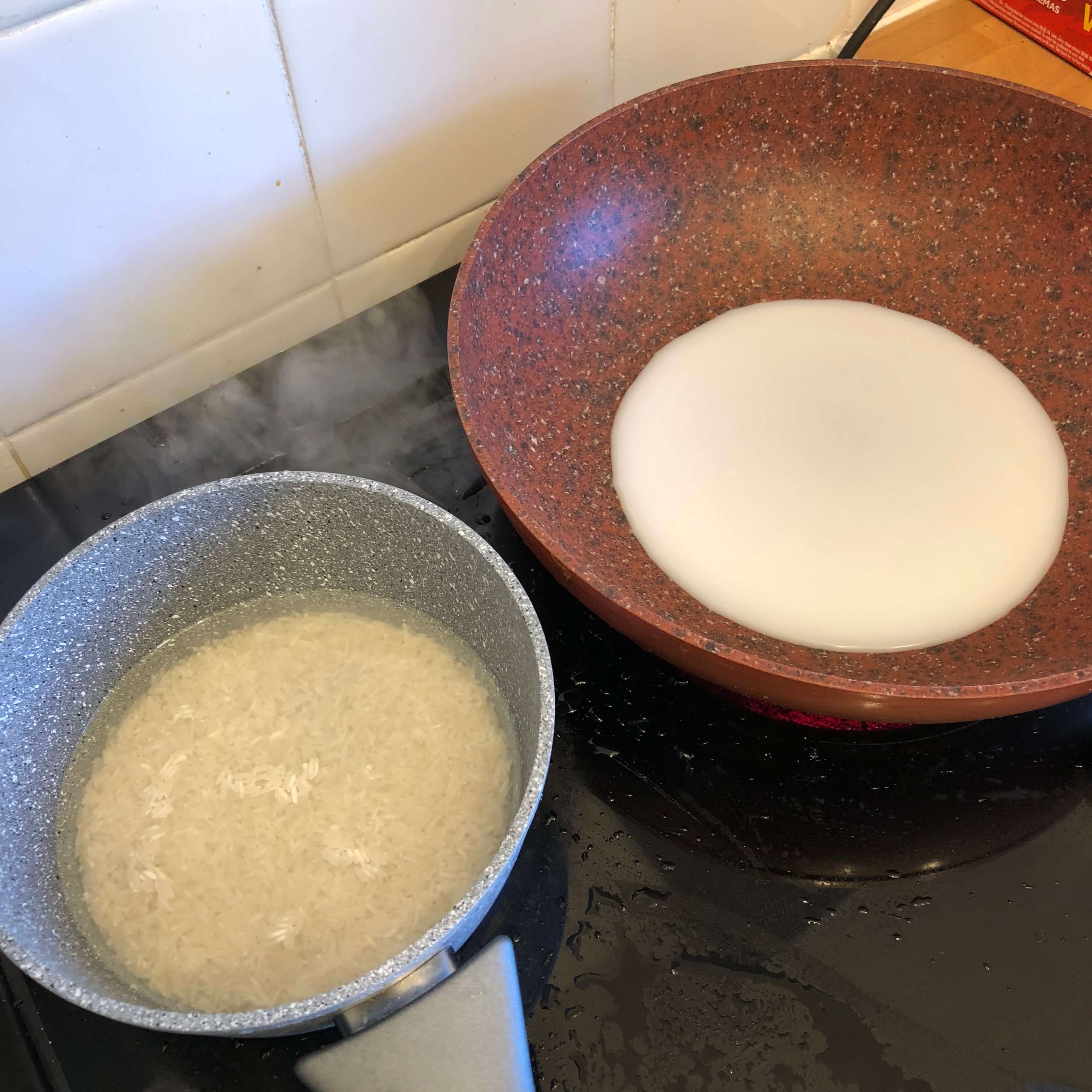 After 2-3 minutes put your marinated lamb into the coconut milk & oil, and keep stirring while cooking for 10 minutes, the marinade from the meat will start to mix with the milk to form a sauce.
After 10 minutes add the salt and lower the heat slightly, then continue to stir and cook for another 10 minutes, periodically stir the rice also.
After those 10 minutes both the meat and rice should be ready, so you're good to serve, how easy was that right?
Yum

I'm going to start with a warning, that if you cook this for someone there is a very strong chance they'll find you cheated and ordered in Indian. As this tastes pretty darn authentic despite it being my own take on a dish.