---
Sorry but ad clicks keep the site going
---
Seafood soups are such a popular dish, so I decided to create my own version and it was really good. Below i'll show you what to do to make it, but first i'll go through the ingredients.
What ingredients do I need?
Prawns (raw or frozen)
Roeless scallops
Opened frozen muscles
Udon noodles
Spring cabbage
Peppers
Lumpfish caviar
2 fish stock
Ground ginger
Soy sauce
Lemon juice
Ground peppercorns
Vegetable oil
---
Sorry but ad clicks keep the site going
---
Great i've got those now, what do I need to do?
To start with fill a large saucepan of water and put on a medium-high heat, and also put some oil in a wok at a medium heat. In the saucepan of water put one stock cube and 2 teaspoons of lumpfish caviar. Periodically stir.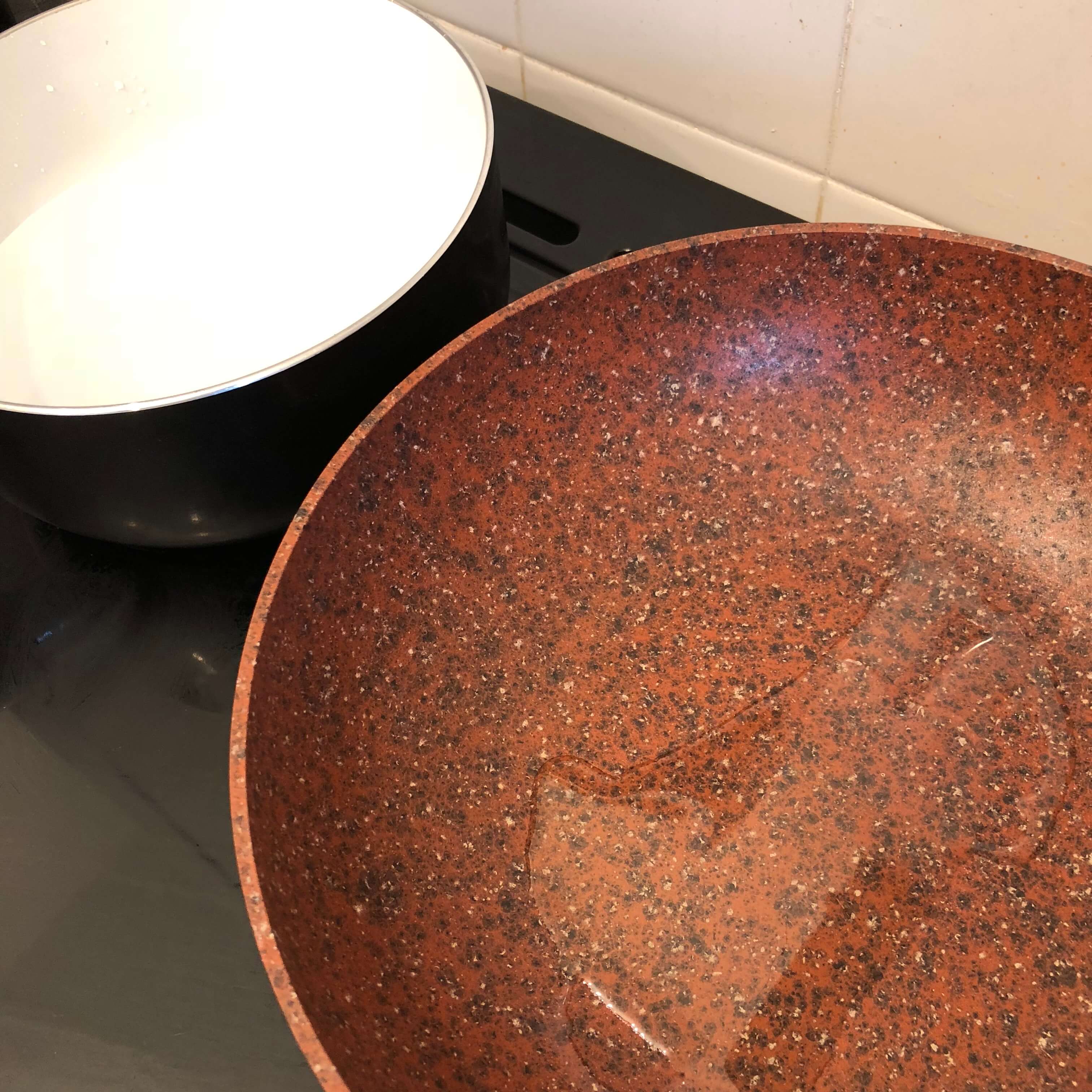 Next in the saucepan of water put a covering of ground ginger, then a few shakes of chili flakes and 2 teaspoons of lemon juice.
Next put the scallops and prawns into a pan and keep turning until the prawns go pink and then a brownie-pink, and then the scallops are browned. then add the ground peppercorns and soy sauce. At this point place your frozen muscles into the saucepan of water and stock. Followed by the other fish stock cube.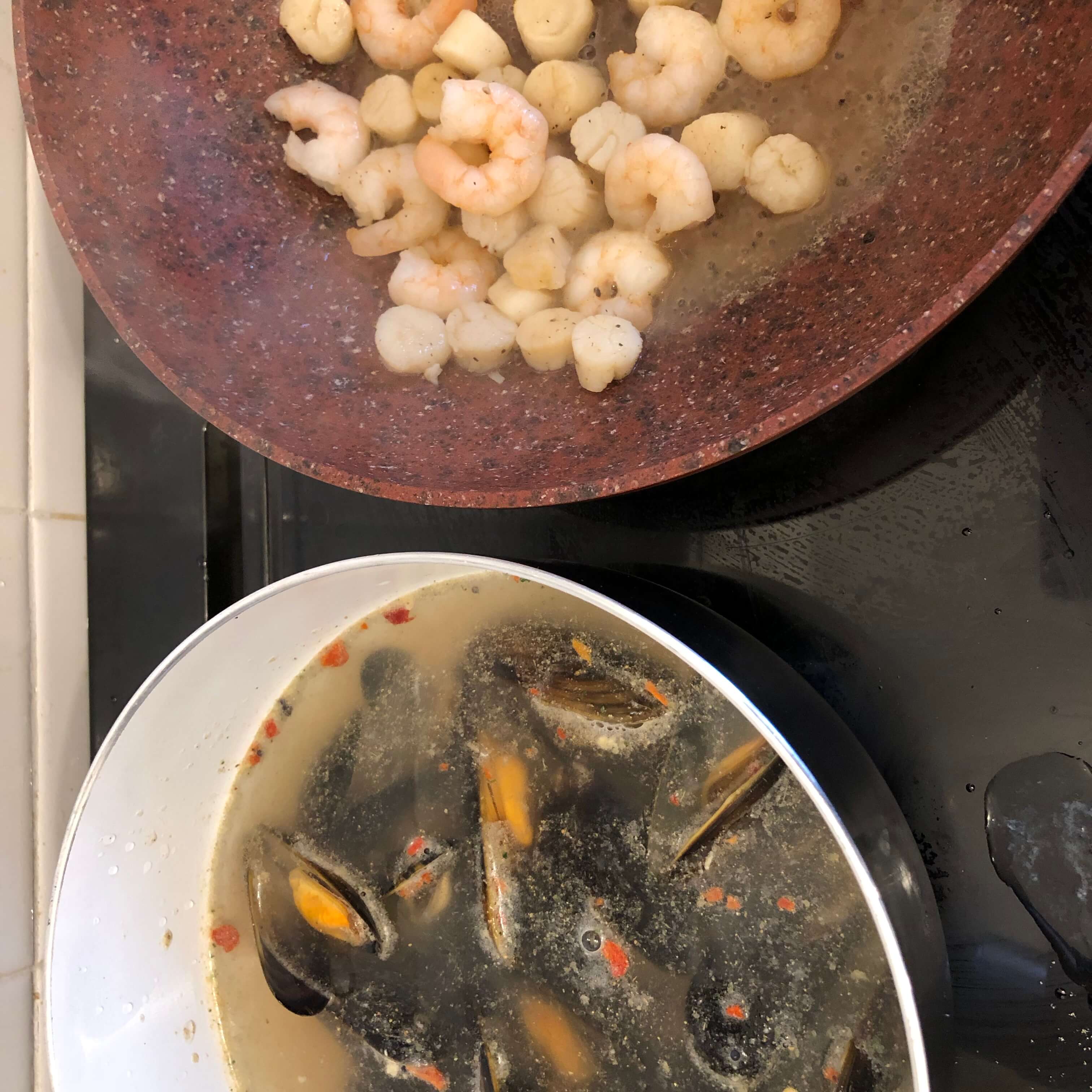 After several minutes place the prawns and scallops into the saucepan (no need to drain we want to keep those flavours). Also put in your udon noodles at this point too. Next up cut up your spring cabbage, I remove the stalk roll up and slice. Then cut up half a pepper into slices. Place both into the saucepan and mix everything together.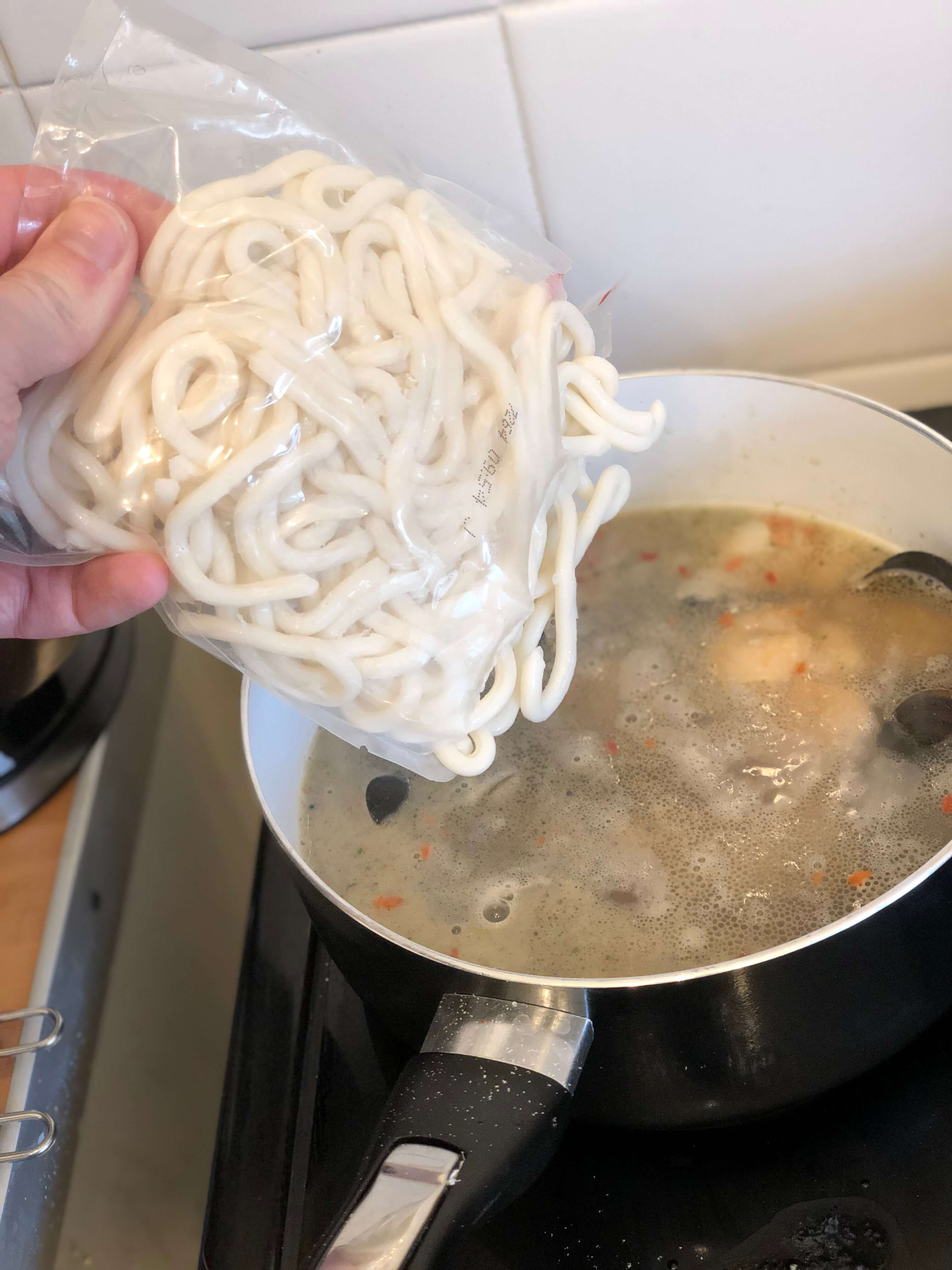 Leave to continue to boil for another 5-10 minutes while periodically stirring and then serve!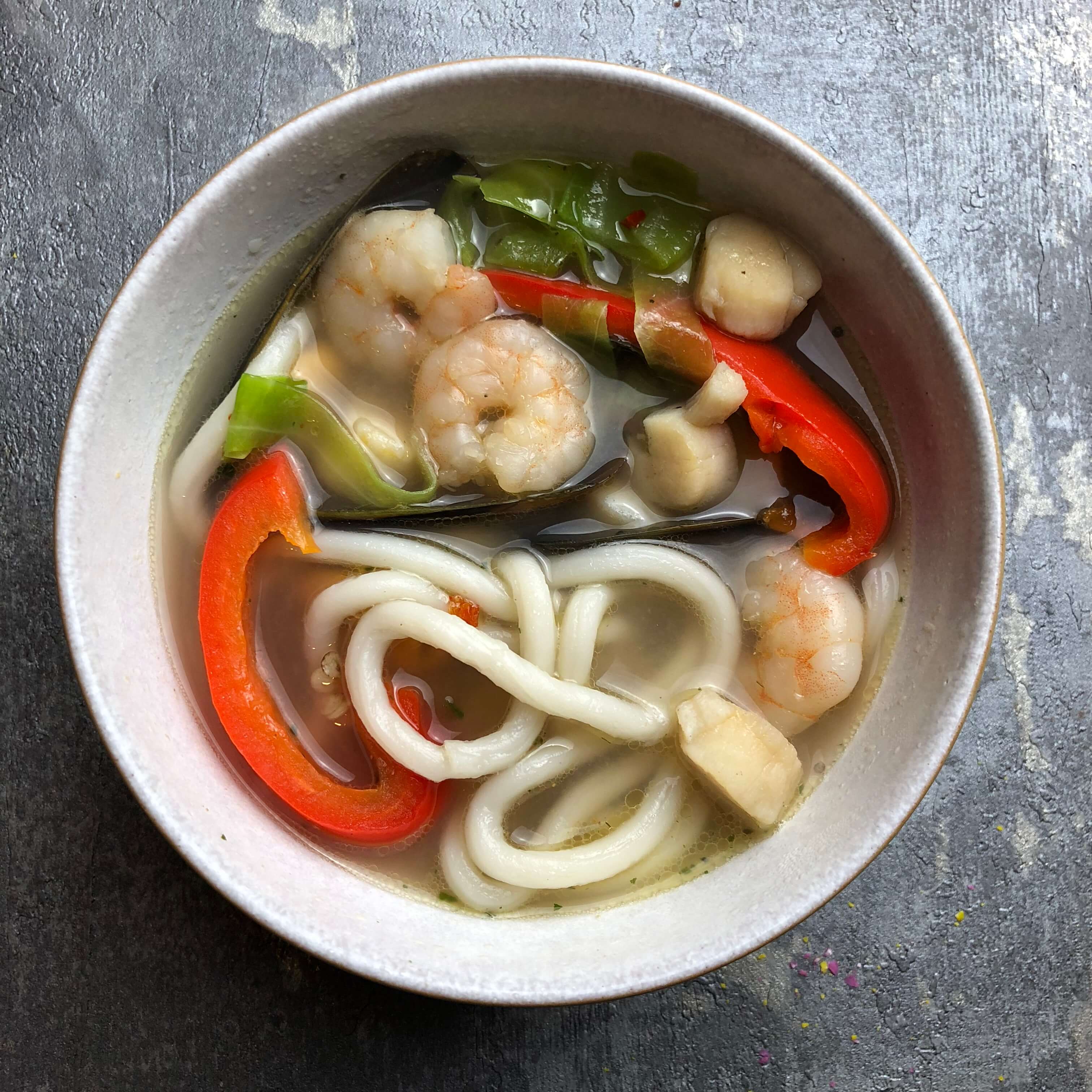 Yum